Where is this going?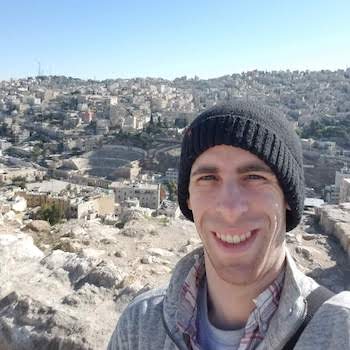 Newsletter Tuesday August 1, 2023, 8:59am - by seantaylor
---
Want to earn credit toward classes? Learn about our internships program.

Submissions open for LiveWire - Magnet's Sketch teams.
Apply here! Applications, packets, and reels are due by August 18th at 5 pm!
Elana Fishbein

Tuesdays (8/8) @3:30pm

Wednesdays (9/13) @6pm

Dennis Pacheco

Thursdays (9/14) @8pm

Hannah Chase

Sundays (8/27) @2pm
Michael Lutton

Mon-Fri (8/7) @12pm

Mon-Fri (8/21) @12pm

Jamie Rivera

Mondays (9/11) @6pm

Louis Kornfeld

Sundays (8/20) @2pm

Mondays (8/21) @6pm

Mondays (8/21) @8pm
Michael Lutton and Frank Spitznagel

Wednesdays (9/6) @3:30pm

Wednesdays (9/6) @6pm

Cheryl Horne and Frank Spitznagel

Saturdays (9/30) @12pm
Adam Wade

Tue-Thu (8/22) @10am

Tuesdays (9/5) @6:30pm

Thursdays (9/7) @6:30pm

Kevin McDonald

Saturday (8/26) @12pm

Sunday (8/27) @1pm
Ask an Improviser
"What is the most important improv lesson you ever learned?"
Performer/Instructor Jacob Horn
"If you want to feel less "worried" about a scene, stop worrying about yourself and just focus on making your scene partner look amazing.
I tend to be a thinky player – maybe it's an anxious reflex, or a self-conscious one, or the lingering impact of fourth-grade chess lessons where they told us to always think several moves ahead – and I'll catch myself mid-scene having thoughts like "Where is this going?" or "Should I be doing something else instead?" And while these aren't unreasonable questions, the thing about thinking about a scene during that scene is that it pulls you out of the scene. That's why improv folk are always saying "don't think." The catch: that's way easier said than done! If you're a person who's naturally inclined to think, can you really just stop?
For me, the answer is to channel that anxious-thinking energy into taking care of my scene partner, making sure that they have as much fun and look as good as possible. Focusing on someone else makes you less judgmental of the scene, and of yourself. It helps you to be more present and to listen better, which in turn means you can be a more supportive scene partner. And guess what? You'll probably have more fun as a result. When your scene partner looks good, you usually look good too, so you both leave the stage feeling great. And over time, those great feelings add up to make you more confident, more relaxed, and maybe even a little less in your head on stage.
The reality is if you're a thinker, you'll inevitably find yourself in that heady space sometimes. The trick is not to let your thoughts tie you down! Instead, take a deep breath and use your powers for good; by focusing on being a supportive scene partner, you're free to stop worrying about yourself – and in the end you'll both look like superheroes."
See Jacob Horn with Zodiac at Musical Megawatt

| | |
| --- | --- |
| Starting Aug 15th, Magnet co-founder Ed Herbstman is featured cast member in an upcoming Egg & Spoon production called WHAT ELSE IS TRUE? Use the PROMO code "MAGNET2" when you purchase your tickets for a 20% discount. | Check out Will Jacobs satirical YouTube series Olympus: A Retrospective which features Magneteers Louis Kornfeld, Derrence Washington, Ashley Glicken, Evan Forde Barden, Jordan Randolph, Katy Berry, Chris Bell, Matt Weir and Matt Antonucci! |