x
Take a Class!
In-Person & Online Offerings
Browse Classes
(Tap Here)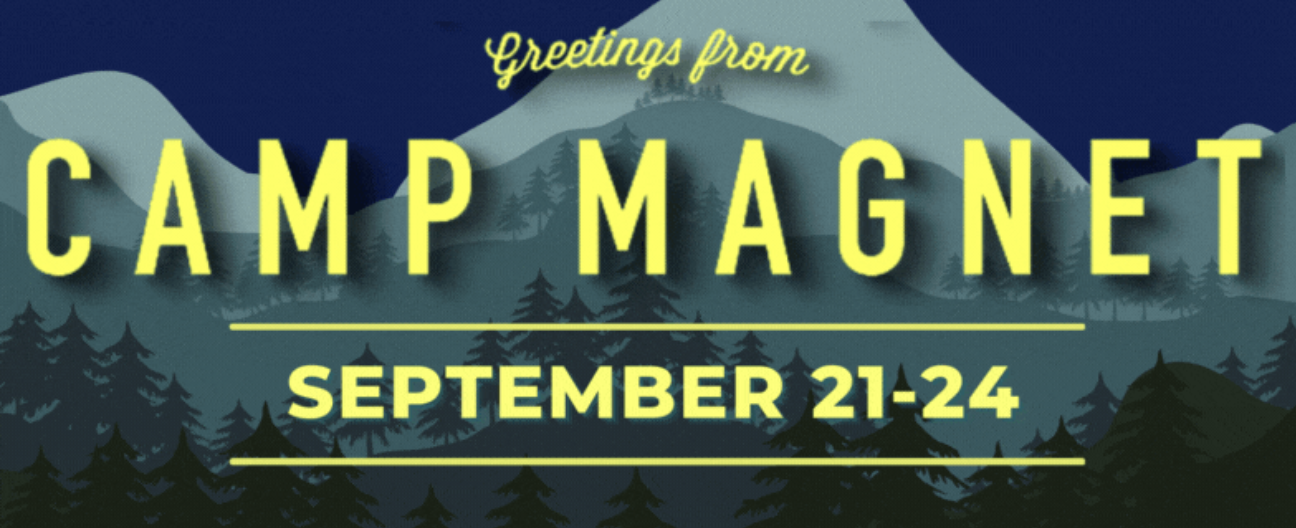 Camp Magnet 2023 with Team Taught
Full...
Check below
to see the full schedule for each session, see if your class skips a week for a holiday, and check out the date and time of your class show(s).
Class Description
---
Camp Magnet is coming back. Go camping with us in the beautiful Catskill Mountains from Sep 21st - 24th. Enjoy 4 days and 3 nights of improv, outdoors, adventure, and fun with improv and writing workshops. REGISTRATION ENDS TUE (8/15) - Space is limited Private cabins and seats on a round trip charter bus are available for an additional cost.
Full Session Schedule
---
Session Schedule*
Sep 21, 2023, 8:30am - 4:30pm
at Camp Magnet
(Iroquois Springs 66 Bowers Rd, Rock Hill, NY 12775)
Sep 22, 2023, 8:30am - 4:30pm
at Camp Magnet
(Iroquois Springs 66 Bowers Rd, Rock Hill, NY 12775)
Sep 23, 2023, 8:30am - 4:30pm
at Camp Magnet
(Iroquois Springs 66 Bowers Rd, Rock Hill, NY 12775)
Sep 24, 2023, 8:30am - 4:30pm
at Camp Magnet
(Iroquois Springs 66 Bowers Rd, Rock Hill, NY 12775)
This class does not have a show/performance