About
---
Who We Are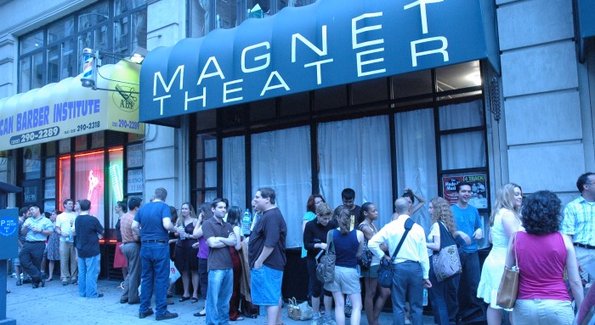 Magnet Theater is a performance space and training ground for the best and brightest comedic talent in New York City. Since 2005, we've been at the epicenter of the city's growing improv movement—and today, we're one of the most recognizable improv schools and theaters in the city. We've got critically acclaimed shows and classes in improv, musical improv, sketch, storytelling and more every single night of the week.
Where We Came From
After establishing himself as an important voice in the Chicago improv community in the 1990s under the mentorship of the legendary Del Close, Armando Diaz gathered forces with other Chicago improvisers such as Ed Herbstman to create Magnet Theater in 2005. Magnet continues to be guided by Diaz and co-owner Sean Taylor.
What We Do (our mission)
Magnet exists to grow and nurture a community of great improvisers, writers, actors and storytellers united by their love of the work: making smart, original and brilliantly funny comedy.
We create connections – onstage between performers, and offstage among friends. We connect students to superior training, and performers to each other. We attract audiences to great comedy, and industry to the next generation of talent. (Like, you know, a Magnet.)
And because playing together with love and respect is contagious, our growing community continues to attract people who listen, support each other, and make each other look good, both onstage and off.
In this environment, studying the craft of creating in-the-moment comedy is transformative. It sharpens our point of view, amplifies our creative voice, and inspires us to participate in the world with renewed clarity and wonder. (Which leads to even better work.)
We take no credit for this magic. We simply love the work, and we care deeply about doing it well.
How We Do It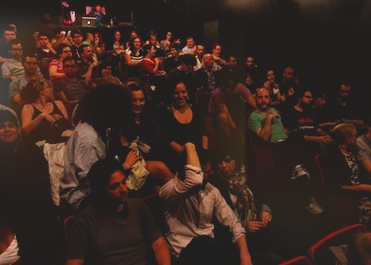 Magnet's philosophy is simple but it's been working pretty well for the last 10 years. Simply put, we can teach anyone to improvise. Our faculty is made up of veteran instructors—both homegrown as well as transplanted from the oldest, most esteemed comedy institutions in the country. And as such, our students get comprehensive training in the styles and philosophies that have been shaping the art form for generations.
Out In The World
Why yes, we can take our show on the road—just ask! Magnet Touring Company performs and teaches workshops at improv festivals around the world (North Carolina! Hawaii! Providence! Canada!).
The Magnet Genius Machine creates and leads corporate workshops in improv and storytelling. They've worked with companies such as Google, LinkedIn, The Howard Stern Show and Unilever. They can do the same for your company, too.
And Lastly, Some Street Cred
We wouldn't be surprised if you've seen our performers and faculty putting their Magnet training to work. Here are but a few choice credits we're proud of: Broad City, 30 Rock, The Colbert Report, Montreal's Just for Laughs Festival, The Onion, The Second City Cruise, Boom Chicago, This American Life, The Truth podcast, Story Pirates, Reductress and more.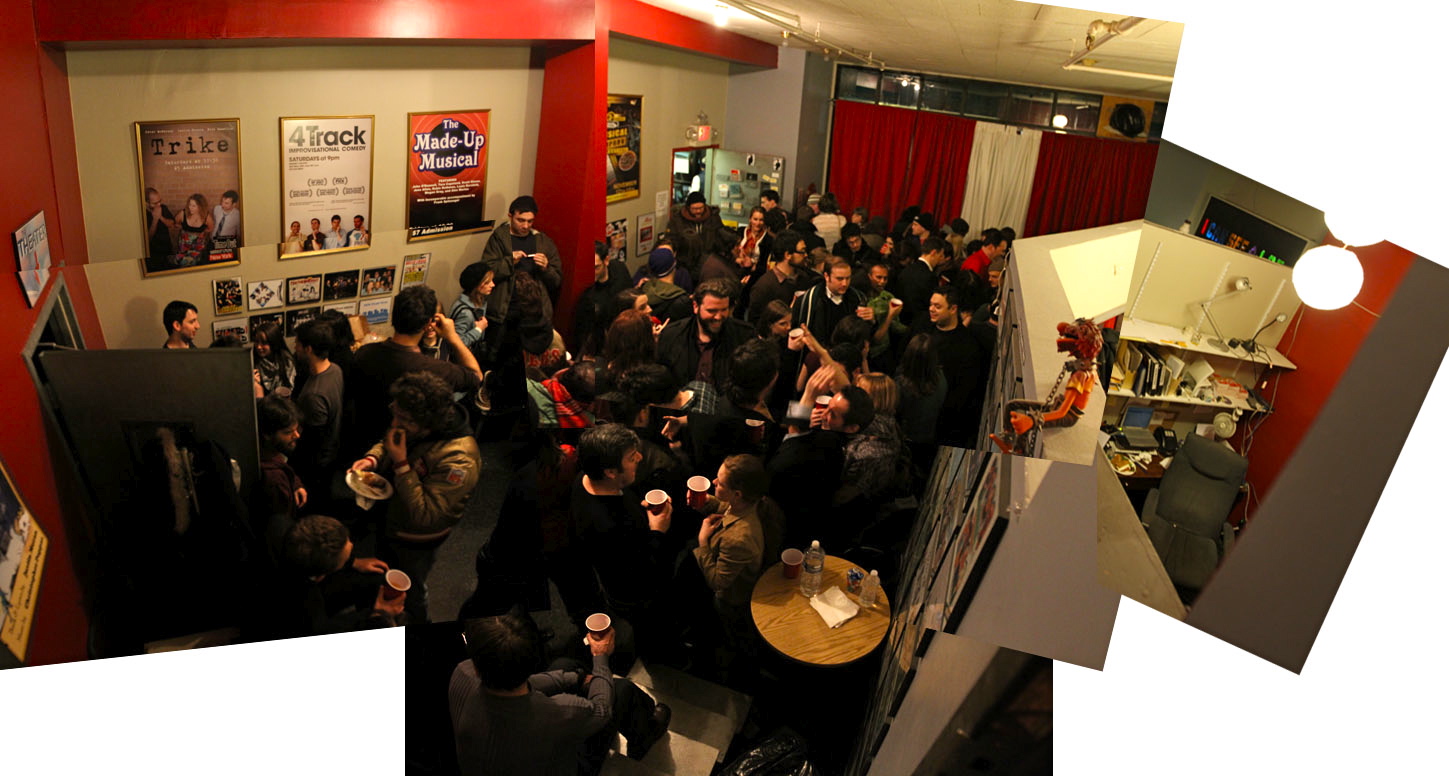 Frequently Asked Questions
Where is Magnet Theater?
Where is Magnet Training Center?
What kind of theater are you?
When do you offer shows and classes?
How do I make a reservation for a show?
Do you have alcohol?
Can I record or photograph a performance?
How do I sign up for a class?
What if a class says "Wait List"?
If I have prior training, can I skip levels?
Can I perform at Magnet?
How do I become a house performer?
Can I be an intern?
Is your theater handicap accessible?
Are your shows suitable for children?