x
Take a Class!
In-Person & Online Offerings
Browse Classes
(Tap Here)
Camp Magnet Classes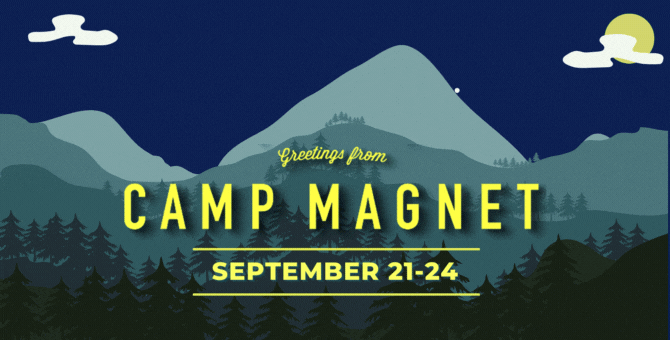 EARLY REGISTRATION
Runs: Sat, Apr 15 thru Mon, May 15
Only $525 during this time! (After 5/15: $575)
Camp Magnet is a 4-day, 3-night (Sep 21 - 24) improv retreat at Iroquois Springs, an overnight camp in The Catskills.
It's hard to imagine a better environment to focus on your improv training: away from distraction, surrounded by a supportive group of improvisers of all skill levels, going from workshop to workshop.
Great meals are taken care of, the cabins are cozy, and when it's time to relax, it's 'lake time' instead of Netflix (yes, there is cell service, but c'mon). By disconnecting from the city, we can re-connect with the craft, what draws us to it, what makes it rewarding, and what makes us better improvisers. During the day, it's all about diverse workshops focusing on all different aspects of creating great work together. At night, it's improv jams, dance parties, s'mores by the fire, sing-alongs, and some legit friend-making.
EARLY REGISTRATION ENDS: May 15th
Private cabins are available for an additional cost. Note regarding transportation: An additional fee will cover the round trip cost of our charter buses from NYC.
Registration for Camp will go online Apr 15th.
Check back to this page on that date!
For more information, please call 212-244-8824.
Camp Magnet 2023
Thursday - Sunday (Early Registration ends 5/15)
Starts:
September 21st
Ends:
September 24th
Sign Up

Team Taught

Team Taught