Jacob Horn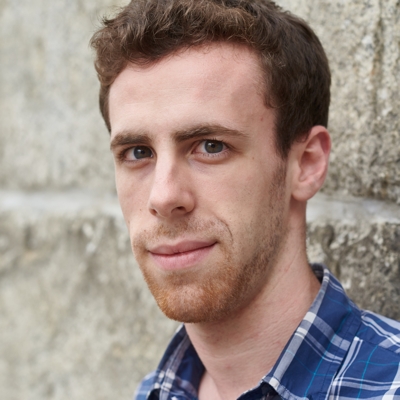 Bio
(Performer)
Jacob started improvising in high school, switched to a cappella while studying Comparative Literature and Latin at Haverford College, and then moved to New York, where improv came back with a vengeance. His tendency to harmonize, syllabize, or beatbox to any music whatsoever—a residual effect of a cappella that musical improv has done nothing to help—continues to make him an unpopular guest at parties.
Since 2014, Jacob has studied and performed all over the city, including Magnet classes with Jon Bander, Armando Diaz, Elana Fishbein, Megan Gray, Louis Kornfield, Michael Lutton, and Peter McNerney, as well as classes at UCB and with independent teachers. You might also catch him with indie teams 4D Thieves, MISC, Denise!, and Staged.
When not performing, Jacob can often be found writing and editing. He regularly reviews NYC theater for CurtainUp.com, and sometimes remembers to tweet @JacobMuses.
(Photo: Tim Tiebout Photography)