Because it's Fun!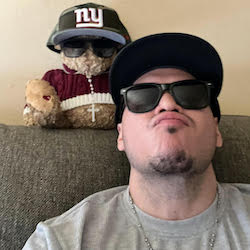 Newsletter Saturday April 9, 2022, 9:07am - by seantaylor
---
Bake Sale for Ukraine

We're selling delicious treats in the lobby between shows all weekend (April 8th-10th) to benefit our friends in Ukraine. Come by or go here for more info

The Mixer, Magnet's open improv jam, returns Fri (4/15) @7pm. Free for students, $5 tickets for everyone else.
Sign-ups begin at 6:30pm
New Sketch Writing Classes
Lanee' Sanders & Greg Cornejo

Sketch Level Three (online & in-person)

Tuesdays (5/31) @7pm
Ask an Improviser
"What is the most important improv lesson you ever learned?"
Performer Patricio Machuca
"'You know, the further you go on doin' improv the more serious you start to take it. You take different electives, workshops, drop-ins, mixers...etc. And they work! They improve the quality of your craft. But somewhere along the way you get lost in the nuances of form and technique that you forget why you started doing this in the first place........because it's FUN!! You know how to improvise. Trust your instincts. Stop thinking about the right move and start focusing on what feels right. You GET to do this........now go have some fun young man.'
And I never looked back."
Check out Patricio Machuca in Good & Evil at Megawatt