Anyone and Anything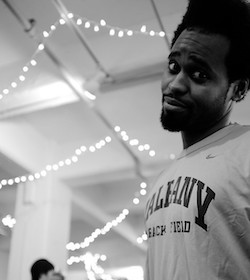 Newsletter Friday February 4, 2022, 12:46am - by seantaylor
---
Ask an Improviser
"What is the most important improv lesson you ever learned?"
Performer Valete Graham
"This one's a bit nontraditional, but in the context of a Code of Conduct for an improv workshop, I once saw the following class agreement: "In improv, you can be anyone and anything you want to be. Make sure everyone else can too." I found that perfectly simple, profound, and applicable to about a million situations. Be good to each other, peeps."
Check out Valete Graham in Mr. Bear at Megawatt