They're Back!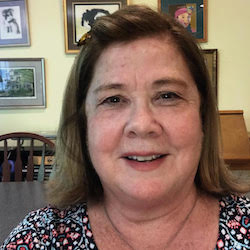 Newsletter Wednesday June 9, 2021, 1:16am - by seantaylor
---
In-Person Classes are BACK...Shows are next!
After suspending our in-person operations for 14 months, we are happy to report that in-person classes have resumed. In-person shows are set to begin on Friday, June 18th at reduced capacity (initially) so get your tickets sooner rather than later.
COVID Policies & Protocols

In the interest of caution, we are requiring all students, performers, staff and spectators to show proof of vaccintation before entering the theater. Read all COVID Policies & Protocols here

Hosted by Vegas Lounge Legend Trudy Carmichael with music by Frankie Keys, the Magnet Musical Mixer is back...virtually! Sign-up here and perform on Saturday, Jun 12th at 6pm ET
Remember Me?
Magnet visits with people we haven't seen in awhile.
Performer Cionna Buckley
1. Where are you sheltering?
LIttle Silver, a coastal town in New Jersey.
2. How are you staying sane?
Wait, who said I was sane? Of all the things I've ever lost, I miss my mind the most... but gardening and painting are wonderful distractions, and at least one of my pets (dog, cats,turtles) makes me laugh out loud every day. Magnet Zoom classes were a godsend, and such a great way to see old friends and make new ones. Shout out to my Musical Megawatt team, Bulldozer Boss!
3. What do you miss most?
I've always worked from home, so I missed the usual casual distractions of trips to the pool, the gym and the library to break up my day. All that is returning. What I really miss now are museums and seeing our California grandchildren in person.
4. What don't you miss?
Drunks on New Jersey Transit, people inches away from me spitting on NYC sidewalks, crowds of any kind
5. What do you want to say to the other members of the Magnet community?
It was scary and sad for a long time. As we all venture out again, we need to pack patience with whatever else we're bringing. Can't wait to see live Musical Megawatt with Lights! NO Camera! Action... DANCE BREAKS!