4 Days Left!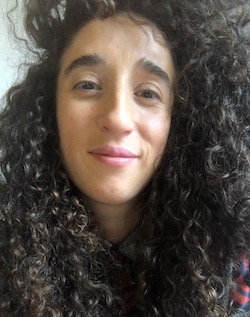 Newsletter Tuesday May 18, 2021, 12:58am - by seantaylor
---
4 Days Left!

Camp Magnet $499 (reg. $569)
NOTE: MUST SHOW PROOF OF VACCINATION FOR COVID-19 PRIOR TO ENROLLMENT Sale ends May 21st (or until sold out). PURCHASE LINK
| | |
| --- | --- |
| Artistic Director Michael Lutton announces that on June 18th, the Magnet Theater will be partially reopening for in-person shows. Read the Note from the AD here. | Hosted by Vegas Lounge Legend Trudy Carmichael with music by Frankie Keys, the Magnet Musical Mixer is back...virtually! Sign-up here and perform on Saturday, May 22nd at 6pm ET |
Remember Me?
Magnet visits with people we haven't seen in awhile.
Performer Lorena Russi
1. Where are you sheltering?
Brooklyn!
2. How are you staying sane?
Youtube.com
3. What do you miss most?
Drinking with peeps inside Walter's
4. What don't you miss?
Puking by myself outside Walter's
5. What do you want to say to the other members of the Magnet community?
I miss you so much, you beautiful weird motherfuckers!! (Can I say this?)