10 Days Left!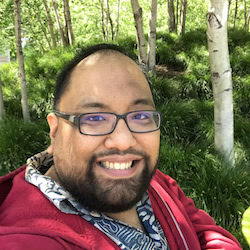 Newsletter Monday May 10, 2021, 11:09pm - by seantaylor
---
10 DAYS LEFT! Camp Magnet $499 (reg. $569)
NOTE: MUST SHOW PROOF OF VACCINATION FOR COVID-19 PRIOR TO ENROLLMENT Sale ends May 21st (or until sold out). PURCHASE LINK
Amara Leonard

Thursdays (5/20) @4:30pm
No experience? No problem.

Thursday (5/13) @7pm

Adam Wade

Mondays (5/17) @7:00pm

Armando Diaz

Wednesdays (6/9) @7:00pm
Ross Taylor

Thursdays (5/13) @7:00pm

Tuesdays (6/22) @7:00pm

Louis Kornfeld

Wednesdays (6/9) @6:00pm

Thursdays (6/10) @6:00pm
Remember Me?
Magnet visits with people we haven't seen in awhile.
Performer Mark Canlas
1. Where are you sheltering?
At my new apartment in Long Island City, New York.
2. How are you staying sane?
Daily walks, for sure! And a Zoom class here or there.
3. What do you miss most?
I miss the rhythm of going into the city for class or for work and running into people. And I miss that electricity you get from watching live theater and live music.
4. What don't you miss?
I don't miss the crowded subway! Or crowds in general.
5. What do you want to say to the other members of the Magnet community?
Things are opening up! When it's safe to do so, I can't wait to share a physical stage with everyone once again, making laughs and making music.
Remember to keep the things that spark joy and let go of the things that don't.