Louis Kornfeld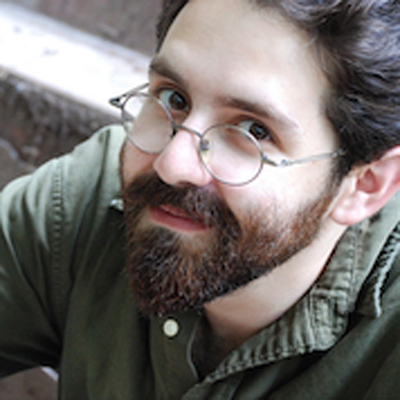 Bio
(Performer, Instructor)
Louis Kornfeld began improvising way back in 2003, when both his phone and online presence were at the forefront of millennium culture. He's been a proud member of the Magnet Theater since it opened its doors, having logged countless hours as a performer, intern, house manager, member of 'The Boss,' Megawatt director, and (for the past fifteen years) teacher of improvisation. What can he say? He loves it.
In addition to improv, Louis is also an award winning writer and actor whose work is routinely featured on 'The Truth' podcast. Check it out, why don't you?
You can see him performing every Sunday night with the great Rick Andrews in 'Kornfeld & Andrews.' They have some short videos online you might enjoy.
He thinks you're doing great.
Past Shows
F'd Up
,
The Fall of Jack O?Lantern: and other Song Form Improvisations
,
A Very Orphan Christmas
,
The Director Series: The Movie
,
The Chosen Ones
,
Late Night Party Prov
,
The Director Series: The Subject
,
The Weave
,
The Kevin McDonald Show
,
Tonight's Performance
,
Whizbang
,
The Duo Show
,
The Armando Diaz Experience
,
Gausas & MegaLou
,
Hello Laser/The Boss/Junior Varsity Celebrate America
,
The Director Series: The Wake
,
Ugh, A Christmas Story
,
One Star
,
The Director Series: The Holy Motors
,
DeadProv
,
Ff: for Funsies
,
The Short Form Show
,
Staten Island Diaz
,
Before Bedtime with Bonnie
,
Evil Trike: Murder Most Foul
,
Molly's Guilt Free Comedy and Ice Cream Social
,
The Two-Headed Show
,
The Peel
,
The Director Series: The Evente
,
Yes, And, Mom
,
Shirley Jackson's The Lottery
,
(Virtual) Kornfeld & Andrews
Classes Teaching