Amplify That Reality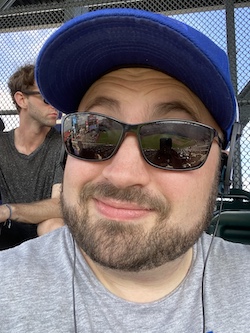 Newsletter Tuesday September 6, 2022, 1:40am - by seantaylor
---
Want to earn credit toward classes? Learn about our internships program.

The Mixer, Magnet's open improv jam, returns EVERY Thursday @6pm in September. Free for students, $5 tickets for everyone else.
Sign-ups begin at 5:30pm
Ask an Improviser
"What is the most important improv lesson you ever learned?"
Performer Russell Feder
"Be honest and be theatrical. The audience sees everything, and they know if you're not saying something you mean, they can tell. If you're able to speak to the genuine absurdity of whatever situation you find yourself in on stage, you'll draw your audience in. And if you're able to amplify that reality a few degrees at a time, you'll bring them along and wind up someplace you didn't expect you'd go. That's where the magic is."
Check out Russell Feder in Contessa in Musical Megawatt