Limitless Improvised Moments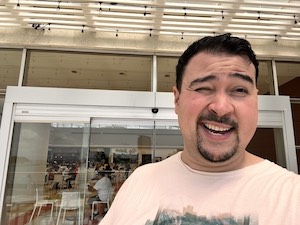 Newsletter Thursday August 11, 2022, 7:57pm - by seantaylor
---
| | | |
| --- | --- | --- |
| Fall 2022 Circuit Teams announced!. See them in action on Thursday nights at the theater! | Sketch Teams are coming back! Applications for the 2022 Fall Season are now available. Submission deadline is August 24th at 5pm so apply today! | We are currently taking applications for an Instagram Intern. Deadline to apply is Sat (8/13) |
Ask an Improviser
"What is the most important improv lesson you ever learned?"
Performer Xavier Padin
"Any bit of improv is really just information. One data point, among many others. That is, unless we treat it like it means something. Why not treat it like a gift?
As a performer, treating info as a gift has helped me:
be a better listener,
take off pressure to be interesting/funny by being interested in the ideas of my teammates, and
contribute to awesome collaboration.
As a character, treating info as a gift helps me:
decide if I 👍🏽 or👎🏽 the gift (I try to never act apathetic or indifferently btw 😐 because that neutralizes the info and can create a vacuum),
enjoy unwrapping the gift or be curious about its origins, and
explore what playing with the gift means for me, you, and about "us."
The gift approach can be applied liberally or conservatively. It helps me be grounded in something real, make active choices, and it drives limitless improvised moments."
Check out Xavier Padin in ADX (Armando Diaz Experience)