Xavier Padin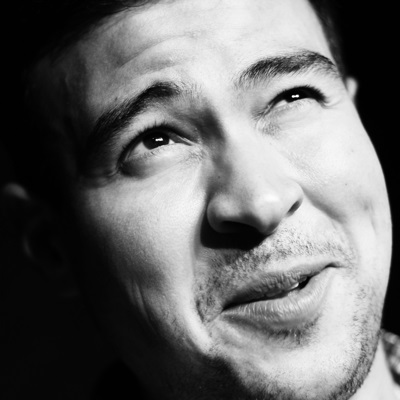 Bio
(Performer)
Xavier is a Bronx-born, Puerto Rico-raised, South Carolina-educated, and Washington, DC-polished actor / improviser / writer / teacher / comms. strategist / coach / diviner. He began studying improv in 1998, which led to a few movie roles and him becoming a super-legit Meisner-trained actor. He made his big return to his original love of comedic improvisation, performing short-form and long-form, in 2009 at Theatre99 in Charleston. Xave later moved to Washington, DC where he was an incredibly active member of the improv community, performing at Dojo Comedy, DC Improv, Unified Scene, Laugh Index Theater, Chinese Menu Comedy, and at Washington Improv Theater (WIT) - where he performed on multiple Harold teams and the weekend team of legendary ne'er-do-wells, Season Six.
Xavier has completed the improv programs at WIT, UCB (post-advanced) and at the Magnet Theater. His improv training includes major brain downloads from Armando Diaz, Peter McNerney, Louis Kornfeld, Megan Gray, Rick Andrews, Nick Kanelis, Mark Chalfant, Topher Belavia, Murphy McHugh, Joe Bill, Ari Voukydis, Anthony Antamanuik, Achilles Stamatelaky, Nicole Drespel, Caroline Martin, Will Hines, Alex Dickson and Sebastian Conelli. He uses a mix of their wisdom and his own experiences to perform and coach groups around NYC. He's taught and coached players to comedic success and onstage growth since 2011.
Currently, Xavier performs in the Magnet Theater Saturday show, The Armando Diaz Experience, and on the Megawatt team Scout. He was recently in the Thursday night Director Series: THE BLOB, which was a TimeOut NY critic's choice for best comedy show in NYC. Xavier is a huge fan of diverse voices in comedy and is in love with his Latinx team CHUCHO.
Book him as a coach here:
http://www.improvcoaches.com/coaches/xavier-padin
Book him as a friend here: www.facebook.com/xacandez
Book him as a book here: www.XavierIsNotYetABook.com