Where the Magic Is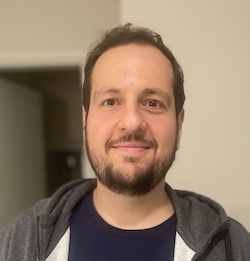 Newsletter, Uncategorized Friday March 4, 2022, 2:05am - by seantaylor
---
Musical Megawatt 2022 Debut

8 Musical Megawatt teams take the stage Saturday (3/5) starting at 6pm

Guinness Tall Boys

Available at Magnet bar starting March 1st
Ask an Improviser
"What is the most important improv lesson you ever learned?"
Performer Jon Bander
"Maximize content, minimize words. I learned it in journalism school, but actually use it in improv. Say something in as few words as you can. Plenty of players will talk a ton, so if you don't have to you'll be twice as fun to play with. Plus you'll (hopefully) listen more, and that's where the magic is. Also, don't over-explain what you say! Give your scene partner the gift of misunderstanding you. Tell them "you look like a hat person" and let them decide what it means - weird head? Balding? Compliment? They decide, and you both win!"
Check out Jon Bander in Premiere: The Improvised Musical