Congrats Paul and Lucia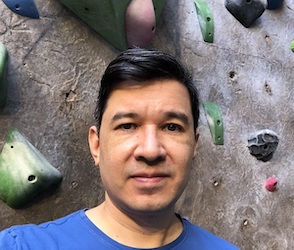 Congrats, Newsletter Thursday April 29, 2021, 11:29pm - by seantaylor
---
| | | |
| --- | --- | --- |
| Congratulations to Magnet alums Paul W. Downs and Lucia Aniello for co-creating Hacks, a new show featuring Jean Smart available on HBO Max on May 13th. Check out the trailer here. | CAMP MAGNET 2021 SALE is on NOW! Regularly priced at $569, secure your spot here for just $499. Sale ends May 21st (or until all spots are full). | Get your improv reps in at the free Magnet Mixer this Saturday (5/8) at 6pm. Around 5:30pm we will share the sign up sheet and the Zoom link to this community page! |
GUEST INSTRUCTORS...
Rachael Mason (Second City, iO, Annoyance - Chicago)

Thursdays (5/6) @7pm

Amara Leonard

Thursdays (5/20) @4:30pm
No experience? No problem.

Thursday (5/6) @7pm

Armando Diaz

Mondays (5/3) @7:00pm

Dahlia Ramsay

Sundays (5/11) @11am
Megan Gray

Tuesdays (5/18) @8pm

Ross Taylor

Thursdays (5/13) @7:00pm
Remember Me?
Magnet visits with people we haven't seen in awhile.
Performer Tim Layman
1. Where are you sheltering?
I've mostly kept within a very small area around my apartment in Hell's Kitchen (it helped when a new Target opened across the street in October). I didn't even leave Manhattan for over a year until recently meeting up with some Magnet friends in a park in Brooklyn.
2. How are you staying sane?
I almost didn't when I sprained my ankle in September after the first trip back to my newly reopened gym. But aside from that incident, I've kept my mind occupied by studying three languages (Russian, Python, and ASL) and sharing a ludicrous number of memes.
3. What do you miss most?
I'm pretty bummed about so many restaurants that have permanently closed (especially the ramen shop nearest to me), but fortunately my beloved Cheeseboat has survived.
4. What don't you miss?
This may come as a shock to some but it doesn't bother me at all not to wear socks on most days.
5. What do you want to say to the other members of the Magnet community?
It's really starting to look like we're close to unpausing so hang in there just a little longer. I'm already thinking about being a big sib again (it might be my 11th time but who knows for certain?) ASAP so I hope to see everyone in that class!