Things Just Got Real!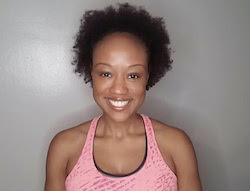 Newsletter Friday April 23, 2021, 4:42pm - by seantaylor
---
$499 SALE! - Camp Magnet (reg. $569) -starts NOW!

NOTE: MUST SHOW PROOF OF VACCINATION FOR COVID-19 PRIOR TO ENROLLMENT Sale ends May 21st (or until all spots are full). PURCHASE LINK
FEATURED CLASSES...
Dennis Pacheco & Armando Diaz

*ALL REGISTRANTS MUST BE VACCINATED

Tuesdays (6/8) @7pm
Rachael Mason (iO, Second City)

Thursdays (5/6) @7pm

Armando Diaz

Mondays (5/3) @7:00pm
Megan Gray

Tuesdays (5/18) @8pm

Nick Kanellis

Saturdays (5/1) @1pm

Ross Taylor

Thursdays (5/13) @7:00pm

Saturdays (5/1) @4:00pm
Robert Weinstein

Mondays (4/26) @7:00pm

Dahlia Ramsay

Sundays (5/11) @11am
Remember Me?
Magnet visits with people we haven't seen in awhile.
Performer Roslyn Seale
1. Where are you sheltering?
Brooklyn, NY (the wonderful borough of my birth)!
2. How are you staying sane?
I've actually been pretty busy the past few months. I worked with the Census in the Summer and Fall and now I'm slinging high-end leggings at Lululemon. I've taken a lot of classes (ask me about my new and highly suspect British accent) and I've been grateful for the chance to find ways to stay creative through zoom play readings, lots of self-tape auditions and of course, online Improv.
3. What do you miss most?
Live theater! I normally see a Broadway or Off-Broadway show at least once a month. I miss the energy of a packed theatre.
4. What don't you miss?
The subway during rush hour.
5. What do you want to say to the other members of the Magnet community?
Be good to yourself! We all have good days and bad days and that's totally fine. We'll all be back together soon!