Way to go, Jana!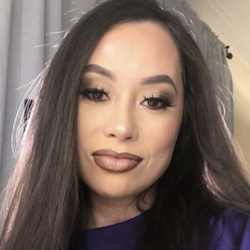 Newsletter Monday March 22, 2021, 11:45pm - by seantaylor
---
| | | |
| --- | --- | --- |
| Congratulations to Jana Schmieding (former ADX cast member, Sketch Team director and overall Magnet friend) who can be seen co-starring alongside Ed Helms in Rutherford Falls (a new Peacock series starting April 22nd). Check out the trailer here. | Hosted by Vegas Lounge Legend Trudy Carmichael with music by Frankie Keys, the Magnet Musical Mixer is back...virtually! Sign-up here and perform on Saturday, March 27th at 6pm ET | Over the past 9 weeks, 6 amazing Moxie teams comprised of comedians who are women, trans, and/or non-binary have been undergoing a crash course in writing, performing, shooting, and editing all original work. See their shows this Friday, Saturday and Sunday! |
No experience? No problem.

Wednesday (4/7) @8:00pm

Megan Gray

Wednesdays (4/21) @8pm

Michael Lutton

Fridays (3/26) @6:30pm

Saturdays (3/27) @3pm
Armando Diaz

Mondays (4/19) @7:00pm

Dynamic Duos

Tuesdays (4/20) @7:00pm

Instant Brilliance

Thursdays (4/22) @7:00pm

Dahlia Ramsay

Sunday (3/28) @1pm
Remember Me?
Magnet visits with people we haven't seen in awhile.
Performer Katrina Reese
1. Where are you sheltering?
I've been in Astoria, Queens for the most part of the past year, but as I'm an essential worker I've had to travel to different parts of the U.S. Sometimes, I'm sheltering under an umbrella in the rain mumbling to myself "is this real? Is this REAL?" I was most recently in Charleston, South Carolina and before that in Houston, Texas. Traveling during a pandemic is weird and uncomfortable.
2. How are you staying sane?
Actually, I'm not sure if I ever actually was sane before this pandemic... talk about time for self-reflection! During this pandemic I was finally diagnosed with ADHD (of course...it all makes sense). Now that I have this knowledge about how my brain works, literally every single area of my life has improved drastically. Who knew focusing was important?!
Comedy in all of its forms has been giving me the most strength, pride, and joy. My improv team (Bread Family) practices long-form each week, and everyday I write monologue jokes based on current events with my stand-up group (The Knot). Being involved in the Magnet's Virtual Circuit on Team Indigo was awesome.
I'm so grateful to have been able to continue studying and performing both improv and sketch writing remotely with the Magnet Theater over the past year. I'm much further along my voiceover career path, write everyday, generally feel much more sure of who I am. I will continue to fill my social media platforms with the strange and absurd.
3. What do you miss most?
I miss going into a restaurant and licking all of the tables.
4. What don't you miss?
I don't miss dating. Don't get me wrong: I am single. But I do not miss dating. Except the part during the date that I get to lick the table.
5. What do you want to say to the other members of the Magnet community?
You are worth it.