The Executives Present: HEIST!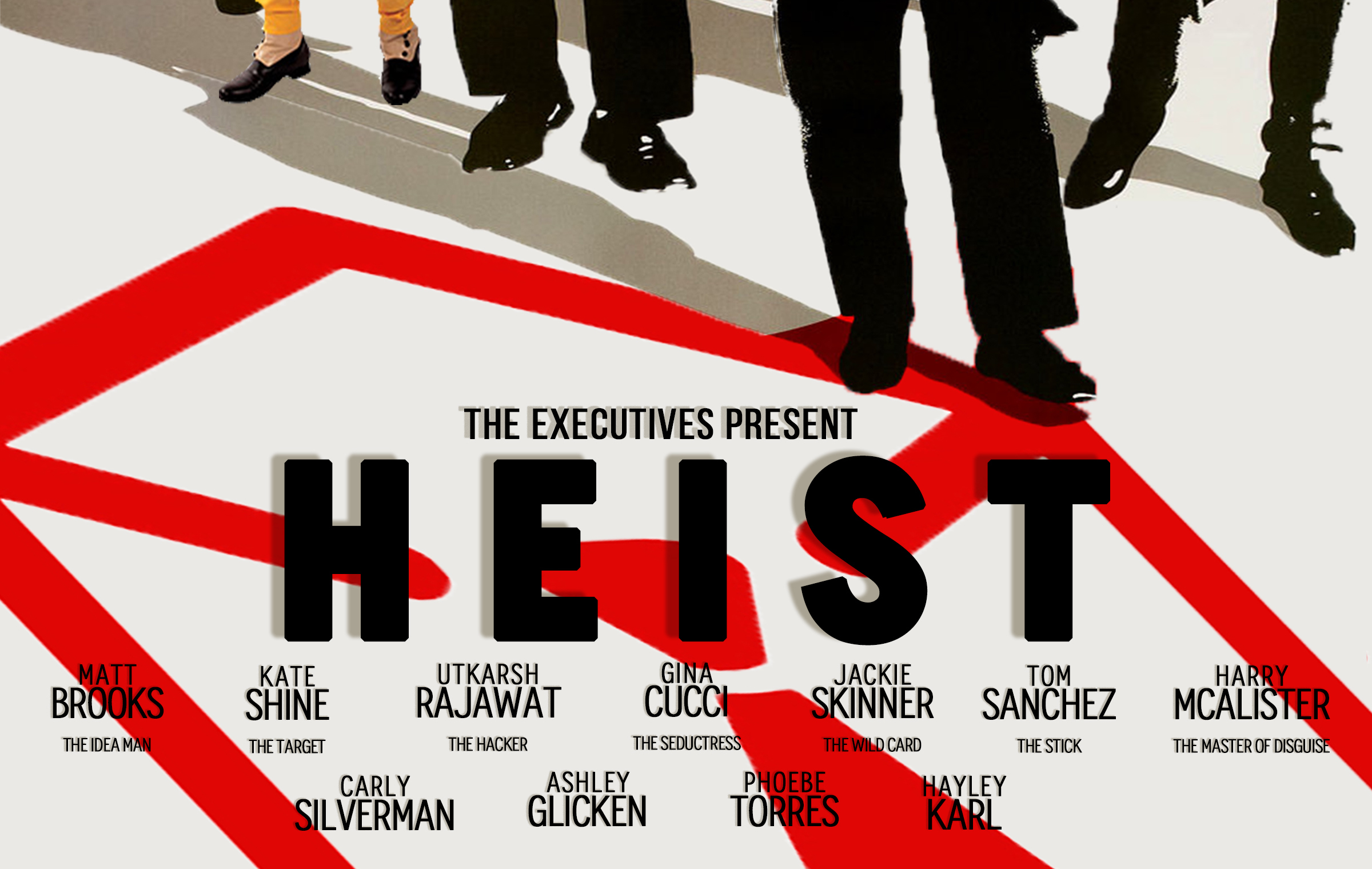 About the Show
Less than 25 years after robbing the Jim Carrey convention, The Executives are lubing up for one last heist. Following the three rules: don't steal from anyone who doesn't deserve it, play the game like you've got nothing to lose, and love yourself, The Executives will orchestrate the most sophisticated, elaborate and SMOKIN' heist in history. Coming this December, The Executives Present: HEIST!
The Executives are business in the front, party literally everywhere else, even the front. Their physical, thoughtful, follow-the-fun comedic energy celebrates genre bending, the zeitgeist, body slamming and sometimes bodily functions. The Executives hope to bring you original sketch comedy that will eventually get you sent to the same white collar prison Martha Stewart went to.
Work from members of The Executives has been featured on The Late Show with Stephen Colbert, Huffington Post Comedy, Funny Or Die, Reductress, Jezebel, Newsweek, VH1, Travel Channel, A&E, Broad City, Master of None, and Broadway.com.
Members of The Executives have performed at Montreal Sketchfest, Chicago Sketchfest, Sketchfest NYC, Boston Comedy Arts Festival, Philly Sketchfest, and Toronto Sketchfest. We'll have our people call your people.


Magnet Theater
254 West 29th St.
New York
NY
10001
Tickets
Magnet students can claim available tickets using their valid student ID in person at the theater.