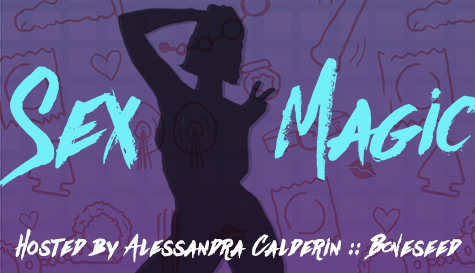 About the Show
Tarot reader, yogi, witch and sexually active human, Alessandra Calderin hosts a taboo busting, sex positive and magic making event featuring true stories, confessions, education, burlesque and a spell or two to wipe away all the shitty shame walls we tack onto our sex lives in a sexually repressed AND obsessed society. Grab some protection, open up and tap into the magic of your own sexuality.
Hosted by: Alessandra Calderin :: Boneseed
Featuring: Bianca Casusöl, Chris De La Cruz, Patricio Machuca, Liz Migliaccio, Catherine Montesi, Parker Phinney, Matt Stillman, and Bimini Wright


Magnet Theater
254 West 29th St.
New York
NY
10001