Panera Bread: The Musical!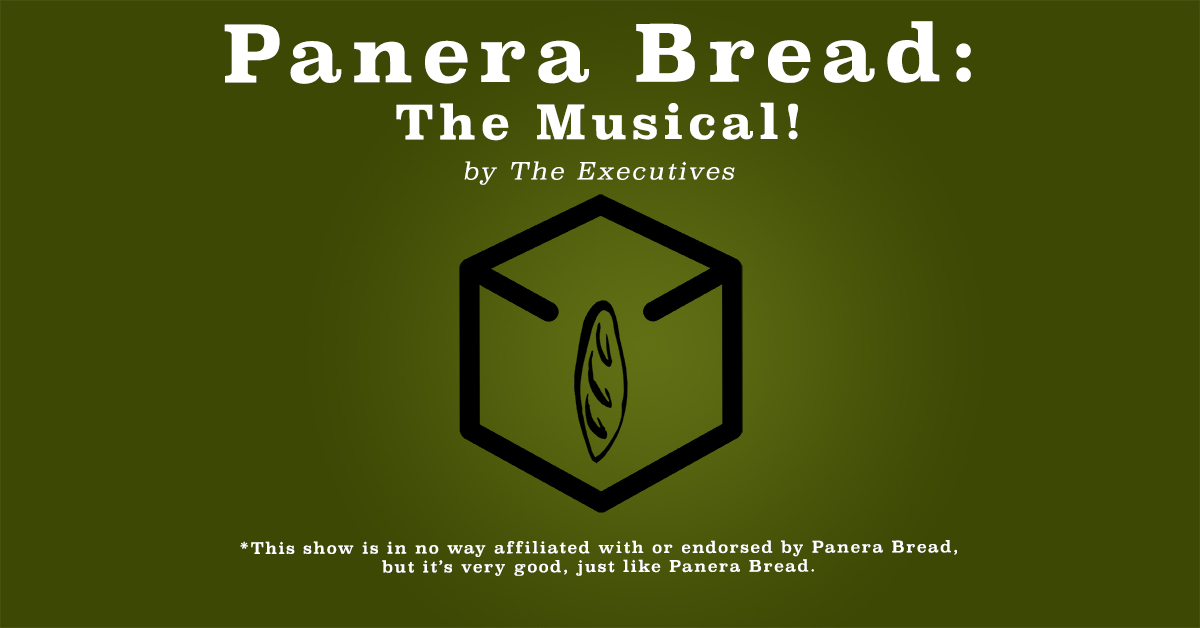 About the Show
Most people go to Panera Bread for the free wifi and broccoli cheddar soup in a bread bowl. But what happens after the patrons leave and the staff of Panera Bread is left to their own devices? A FULL BLOWN MUSICAL! Join The Executives for a musical tribute to everyone's favorite semi-public bathroom.
Featuring special guest Jon Bander!
----------------------------
This show is in no way sponsored or endorsed by Panera Bread.
----------------------------
The Executives are business in the front, party literally everywhere else, even the front. Their physical, thoughtful, follow-the-fun comedic energy celebrates genre bending, the zeitgeist, body slamming and sometimes bodily functions. The Executives hope to bring you original sketch comedy that will eventually get you sent to the same white collar prison Martha Stewart went to.
Work from members of The Executives has been featured on The Late Show with Stephen Colbert, Huffington Post Comedy, Funny Or Die, Reductress, Jezebel, Newsweek, VH1, Travel Channel, A&E, Broad City, Master of None, and Broadway.com.
Members of The Executives have performed at Montreal Sketchfest, Chicago Sketchfest, Sketchfest NYC, Boston Comedy Arts Festival, Philly Sketchfest, and Toronto Sketchfest. We'll have our people call your people.
Directed by Kevin Cobbs and Jon Bander.


Magnet Theater
254 West 29th St.
New York
NY
10001