Spring Ahead!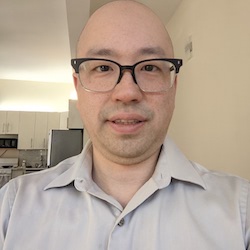 Newsletter Tuesday March 16, 2021, 9:51am - by seantaylor
---
Megan Gray

Wednesdays (4/21) @8pm

Nick Kanellis

Saturdays (4/24) @1:00pm

Louis Kornfeld

Wednesdays (4/21) @6pm

Tuesdays (4/27) @6pm
Michael Lutton

Fridays (3/26) @6:30pm

Saturdays (3/27) @3pm

Armando Diaz

Mondays (4/19) @7pm

Lanee' Sanders

Wednesdays (5/5) @7pm
Remember Me?
Magnet visits with people we haven't seen in awhile.
Performer Steve Ling
1. Where are you sheltering?
I'm in Chelsea NY
2. How are you staying sane?
Online improv, online chess, and Netflix!
3. What do you miss most?
Seeing people in person.. in person jams and shows, and playing basketball live.. and Camp Magnet!
4. What don't you miss?
Definitely the crowds of tourists
5. What do you want to say to the other members of the Magnet community?
Hang in there, we're almost through this and looking forward to seeing you all soon! In the meantime hope to see you at a class or mixer!