Magnet Theater: July Update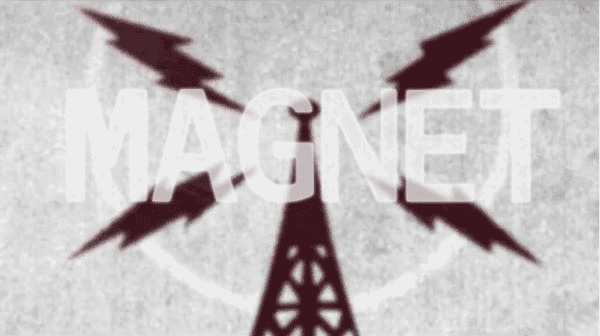 Appreciation, Classes, Ideas, Improv, Megawatt, Musical Improv, Musical Megawatt, NYMIF, Opportunities, Performers, Shows, Sketch Sunday July 12, 2020, 1:36am - by seantaylor
---
Hello, Everyone. It's been awhile since my last update. My apologies. Recent events made our challenges as a theater seem totally unimportant compared to the fight against White Supremacy and for justice. I just didn't feel that I had a right to post any updates and demand anyone's attention when the world needs to pay 100% attention to this struggle and uprising. Still, I want to share what Magnet is doing and hoping to do in the future to do its part to fight White Supremacy, Racial bias, and bias, in general, as an institution.
What We Were Up To:
Back in March, Magnet's Diversity team and coordinator had just finished interviews with applicants for the Diversity Scholarship. Unfortunately, due to the Covid 19 shutdown, Magnet classes were shut down and we weren't able to award the 16 full scholarships we had planned to give out. So we've decided, in the interim, to offer some free Zoom classes to the applicants. These are classes to be taught by people of color and other diverse teachers. Magnet is paying those teachers but the classes will be free to the diversity applicants. Right now we are in the process of reviewing pitches from teachers and will be announcing these classes to the applicants soon. I want to give a shout out to Lanee' Sanders, Magnet's Sketch Director, for guiding this effort.
Another conversation that we had before the shutdown was that we wanted to re-examine the team system and the teacher development system. We must get a more diverse teaching staff and teams. Before Covid, Rick Andrews was training some potential new teachers to diversify the staff. But I realize that the process has been too slow and has its own bias problems. I think to solve that massive problem we need to involve diverse people in the hiring / training process in order to make real change. And I think the same needs to happen with the team system.
Another project we were working on before the shutdown, was to open the stage. I think one of the realities and shortcomings of having a team system is that getting on a team is the end-all-be-all goal at the theater. It creates a situation where it limits opportunities for those students who don't get cast on a team. It creates a perception that unless you are on a team, you don't count. So, we decided that we were going to take Monday nights and open it up for anyone who wanted to try their show. No need to be on a team. It was going to be Magnet's Development Night. The hope would be that it would give everyone an equal opportunity to the stage.
Moving Forward:
We know that there is a lot that needs to change. The improv theater model is 40 years old and needs a redesign badly. If Magnet opens again, we would like to involve a diverse group of people to help redesign the theater from the ground up. My only hesitation in putting this group together now, is that we are not sure what the future of the theater will be.
An update on the Theater:
In an earlier post, I had mentioned that with the shutdown we were in a wait-and-see period. After four months of not being able to offer in-person classes and shows, but still being on the hook for rent and other expenses, we are now in a just-trying-to-stay-alive period. While I know that isn't what people want to hear, I feel that it is important to be open about where we are at. 
Some good news, we've managed to continue to teach classes and present shows online. While it isn't the same as being in the room with everyone, it has been fun and a good distraction from the terrible news of the world.
More good news, Magnet did qualify for the PPP and have strictly followed the rules set up by the SBA. That means, Magnet used over 75% of the PPP funds to pay our teachers and staff for the last two months. The remaining 25% was used to pay rent. (Unfortunately, that 25% only covered 3 weeks of rent.) None of that money went to me or to Sean and all of it was paid out.
More good news, the (Virtual) New York Musical Improv Festival (NYMIF) will be going on this week! Please check out all of the acts on our Twitch feed! Special thanks to Robin and T.J. for getting this together and all of the people volunteering to do tech for the shows.
I guess that is enough for now. Sean and I hope that all of you are happy and safe.
Armando