An Update on Suspended Classes
Classes, Improv, Training Center Sunday May 3, 2020, 9:04pm - by seantaylor
---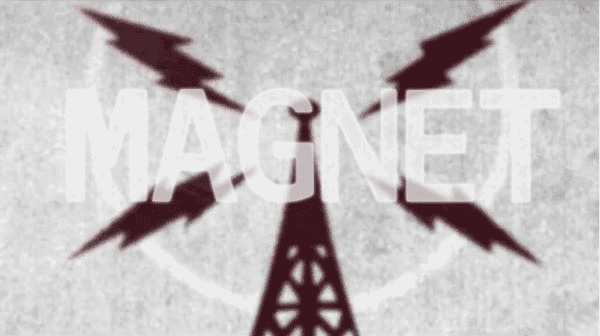 Hello Magnet Community,

I hope this message finds you and your loved ones safe and well. Sorry that it has been awhile. As I said in my last message, we were entering the toughest part of the quarantine which has been the "wait and see period." During that time a lot has happened. More people have gotten sick or died. The PPP bailout program has turned out messier than anyone expected and the Upright Citizens Brigade Theater NY closed its doors. It has been a very sad and tough 6 weeks.

Since the news of UCBT NY closing, I'm sure many of you are probably wondering, "What will happen to the Magnet?" So are we. The future is uncertain. We haven't been able to earn money but that doesn't prevent the bills from stacking up. There has been some good news, though. Through virtual classes and virtual shows we were able to raise thousands of dollars to pay teachers and staff a portion of their salaries last month. Of course that payment falls short of what our staff regularly earns. Still, I want to give a shout out to Rick, our teachers, all of the performers and techs, Justin, Frank and Sean for making it all possible. Every little bit helps.

As far as whether Magnet closes, we don't know. What I do know is that Sean and I are determined to do everything we can to keep Magnet alive. So be assured that we are fighting as best as we can.

The dilemma I want to address right now is that we owe a lot of people classes. You have all been very patient with us and I want to thank you for that. Unfortunately, without any form of income, we do not have the money to give refunds right now. Some have suggested that the best thing to do would be to close the Magnet and walk away. This is NOT a solution that Sean and I can live with. Magnet is my life! I don't want to do anything else!!! Also, we made a promise to you, our community, and we want to do everything possible to keep that promise. But, due to these extraordinary circumstances, it is going to take some time and it won't be easy. But we are determined to make it happen.
The Plan
I would like to lay out the whole plan of how we think we can start to solve the problem. Bear with me as it has a number of different steps and options. There will be links and more specific instructions at the end of this email.
Option 1: Choose to take a credit for a future class
Option 2: Take an online class in place of your suspended class
We are currently creating and posting online classes to replace each of the in-person classes that had been registered. Because of the huge success of the current online classes, we finally felt confident that we can offer online classes that are good substitutes for the in-person ones. (This applies to partially finished classes too. See instructions below.)
Option 3: Donate your class fee (This one is VERY optional!)
If you are willing and in a good enough financial place and you want to help Magnet, you can tell us to consider your class fee as a donation. This is only if you can afford it and we would be very grateful.
As for refunds, part of the plan is to also offer online classes that people can register and pay for to start earning money to give some refunds to those who need it the most. But this too, is going to take a while to get off the ground. We don't expect many people will get this. I know this is frustrating. We just don't have the funds right now and if Magnet goes bankrupt, everyone loses. As I said, we don't want to close the theater. If you can wait, please wait.
I know that this is a lot of bad news. I am the first to admit that we are not great at the business side of things. What we are good at is teaching improv. And we've always operated with the goal of trying to share the thing we love, with anyone and everyone. Part of that mission has been to keep things affordable and accessible. We've kept our classes low priced compared to our competitors. We let people repeat any class at half price. We've offered many discounts from our Double Major discount that lets you take a half priced class in another track or our $50 off Level 2 punch card program. For many of you, your first experience at the Magnet was taking our 90 minute Free Trial Class. Since 2011 Magnet has given away over 1,230 free classes! Attendance to all of our shows is free to students via their student ID. And I also think about all the fundraising events that we have hosted at the Magnet. While a lot of this doesn't make great business sense we do all this because we love improv and want people to make it part of their lives as much as possible.
I sincerely hope you will understand our plight and consider the options I have listed above.
Here are more details:
Option 1: Choose to take a credit for a future class

To register for a future class, please click here and check the "Use class credit / Accept class credit" checkbox. You will get a confirmation email and your credit will be kept on file.

Option 2: Take an online class in place of your suspended classSince we have a lot of classes to make up and a lot of people to place, we will be posting classes in multiple blocks. Think of this as if you were boarding a plane and you have been assigned a boarding group. We want to do this so that we have an orderly process and avoid missing anyone. So, over the next few weeks we will be reaching out to individual classes via email to give them access to the available classes. Again, there might be some waiting in line. Don't worry, we have a complete list of everyone who has registered for a class. We won't forget you. As classes fill, we will be opening new ones to accommodate whoever has not been placed in a class.When you are contacted, we will be sending you a link to the website. This process will be just like registering for a class but you don't need to pay anything to get registered. Just follow the instructions on the email you receive.Again, we will be doing this in blocks. Please be patient.Partially Finished Classes? - Were you enrolled in a class that was started and had remaining sessions? If so, your instructor will be contacting you to schedule the remaining session(s) online. If you can make it, this would be the best solution for finishing out your class. (Again, we are servicing these a bit at a time so be patient. Your teacher will reach out to you.)
Option 3: Donate your class feeIf you would like to use this option, email owners@magnettheater.com with the subject "DONATE" (NOTE: if you haven't completed six sessions out of eight in a suspended core class, you may have to repeat the level in order to qualify for the next level).
Camp Magnet – Currently we are still figuring out what our options are on Camp Magnet. We apologize for not having a solution at the moment. We will be getting back to you once we have more information and some options.
SUPPORT OUR TEACHERS!

Also, our teachers are offering, "Pay What You Can" classes of their own. Please support them by taking a class. Click here for more info.

Sorry for such a long message. We are thinking of and missing you. Be well and safe!

Special thanks to Johnathan Ross and Michael McLarnon for everything they do.

-Armando (& Sean)