The Executives Present: Everyone Lives in the End! (A Memento-Style Murder Mystery)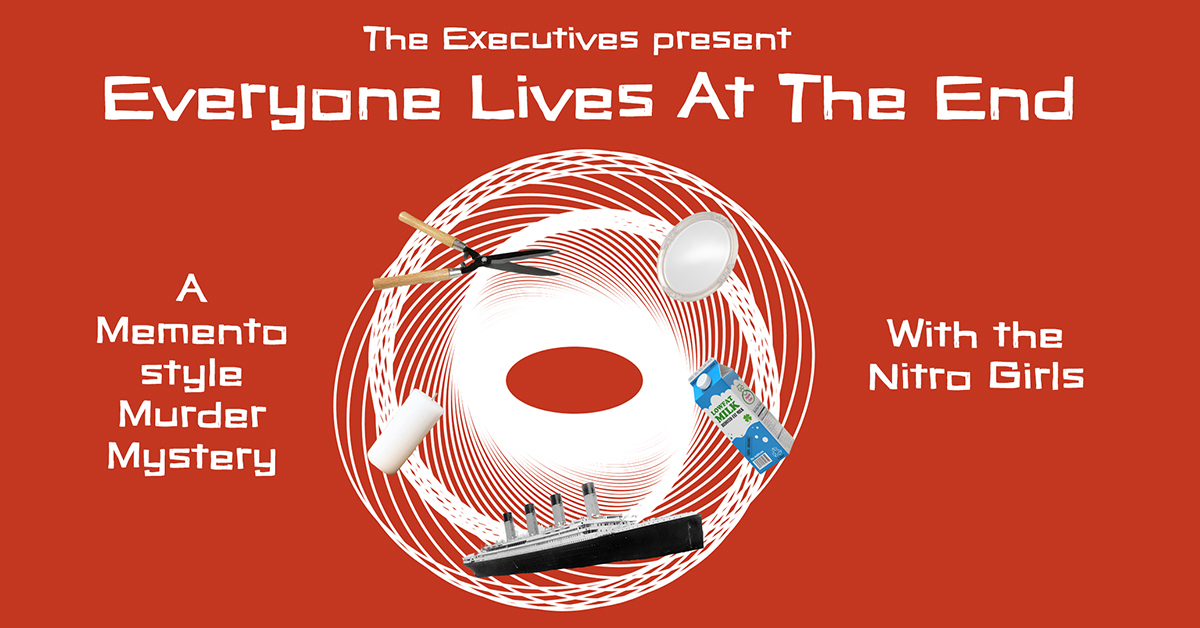 About the Show
A mysterious mansion! A killer on the loose! A plate of spaghetti! Join The Executives for a night of thrills, chills, and spills - all in reverse order. We solve the crime right away so you don't have to.
The Executives are business in the front, party literally everywhere else, even the front. Their physical, thoughtful, follow-the-fun comedic energy celebrates genre bending, the zeitgeist, body slamming and sometimes bodily functions. The Executives hope to bring you original sketch comedy that will eventually get you sent to the same white collar prison Martha Stewart went to.
Work from members of The Executives has been featured on The Late Show with Stephen Colbert, Huffington Post Comedy, Funny Or Die, Reductress, Jezebel, Newsweek, VH1, Travel Channel, A&E, Broad City, Master of None, and Broadway.com.
Members of The Executives have performed at Montreal Sketchfest, Chicago Sketchfest, Sketchfest NYC, Boston Comedy Arts Festival, Philly Sketchfest, and Toronto Sketchfest. We'll have our people call your people.


Magnet Theater
254 West 29th St.
New York
NY
10001