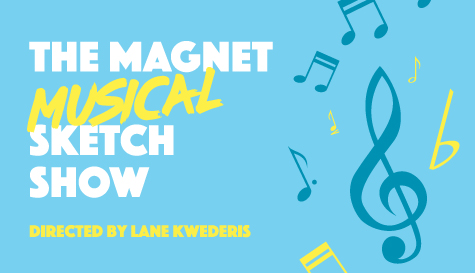 About the Show
Come see the Magnet's sketch writers and performers put on an entirely musical show that will titilate your ears! Max Martin may write ear worms but we have written sketch worms. It will sound better than it sounds.
CAST: Ali Reed, Gina Cucci, Alexis Field, Amy Charowsky, Brian Hansbury, Brian Rodriguez, Brendan Goggins, Michael Delisle
WRITERS: Liz Haag, Sara Kalkstein, Michael Delisle, Michael McLarnon, Matt Alspaugh
Directed by Lane Kwederis


Magnet Theater
254 West 29th St.
New York
NY
10001