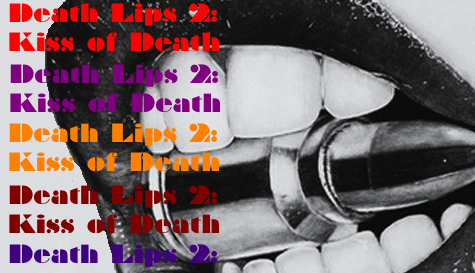 About the Show
DEATH LIPS 2: KISS OF DEATH
Following the astounding box office annihilating success of DEATH LIPS, Dreamsburg Pictures has given the go ahead to follow up the greatest action movie ever with a sequel. Actually 5 sequels. Because it was that good.
Come watch the team behind the making of DEATH LIPS 2: KISS OF DEATH as they write, cast, produce, film, costume, and intern this movie.
This is the best sketch show you?ll ever see.
Starring: Sarah Marie Degni, Chano Garcia, Eli Itzkowitz, Ally Kornfeld, Kyle Levenick, Pat May, Catherine Montesi, Lex Morales, and Jessica Taylor.
Written and directed by Amanda Ariel ?Peggy? Xeller


Magnet Theater
254 West 29th St.
New York
NY
10001