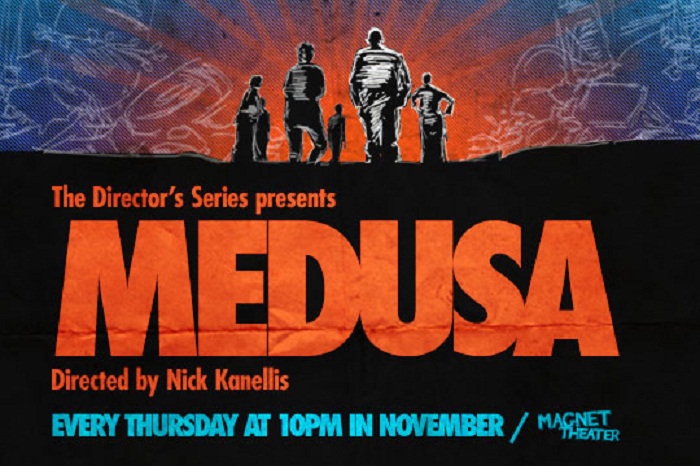 About the Show
"Medusa" is the ninth installment of The Director Series, a 4-week series of performances wherein a Director selects a cast and presents a different form. This month Nick Kanellis is directing "Medusa."
"Medusa" is a long form improv show involving all performers on stage at all times. The improvisers alternate between speaking roles and playing inanimate objects.
Featuring: Julia Hynes, Peter Collins, Justin Moran, Rick Andrews, Branson Reese, Ali Fisher, Matt B. Weir, Scott Lawrie


Magnet Theater
254 West 29th St.
New York
NY
10001