x
Take a Class!
All Virtual Offerings
Improv Classes
Electives
Improv Conservatory
Musical Improv
Writing / Sketch
Storytelling
All (Improv, Sketch, Electives)
Application Classes
Festival Applications
Browse Classes
(Tap Here)

Level Two: Intro to Long Form with Louis Kornfeld
Sign Up
Class Days: Wednesdays Noon - 3pm (ET)
Begins: Oct 14, 2020
Ends: Dec 9, 2020
View show schedule below
Price:
$399
Check below
to see the full schedule for each session, see if your class skips a week for a holiday, and check out the date and time of your class show(s).
Class Description
---
Now apply what you've learned in Level One to create long form pieces. This class is heavy on exercises in the fundamental structural components of long form: scene work, group games, opening games, second beats, transitions, and callbacks. Students emerge from Level Two with the tools necessary to stage longer pieces with recurring themes and rich characters, and they hit the stage at the end with another fun graduation performance.
---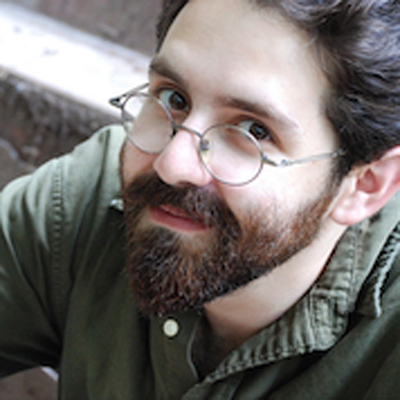 Louis Kornfeld began improvising way back in 2003, when both his phone and online presence were at the forefront of millennium culture. He's been a proud member of the Magnet Theater since it opened its doors, having logged countless hours as a performer, intern, house manager, member of 'The Boss,' Megawatt director, and (for the past fifteen years) teacher of improvisation. What can he say? He loves it.
In addition to improv, Louis is also an award winning writer and actor whose work is routinely featured on 'The Truth' podcast. Check it out, why don't you?
You can see him performing every Sunday night with the great Rick Andrews in 'Kornfeld & Andrews.' They have some short videos online you might enjoy.
He thinks you're doing great.
Full Session Schedule
---
Session Schedule*
Oct 14, 2020, 12:00pm - 3:00pm
at Zoom (Instructor will send info)
(cyberspace)
Oct 21, 2020, 12:00pm - 3:00pm
at Zoom (Instructor will send info)
(cyberspace)
Oct 28, 2020, 12:00pm - 3:00pm
at Zoom (Instructor will send info)
(cyberspace)
Nov 4, 2020, 12:00pm - 3:00pm
at Zoom (Instructor will send info)
(cyberspace)
Nov 11, 2020, 12:00pm - 3:00pm
at Zoom (Instructor will send info)
(cyberspace)
Nov 18, 2020, 12:00pm - 3:00pm
at Zoom (Instructor will send info)
(cyberspace)
Dec 2, 2020, 12:00pm - 3:00pm
at Zoom (Instructor will send info)
(cyberspace)
Dec 9, 2020, 12:00pm - 3:00pm
at Zoom (Instructor will send info)
(cyberspace)
Show Schedule*
#1 - Dec 11, 2020, 7:00 PM
at Zoom (Instructor will send info) (cyberspace)
*scheduling subject to change