x
Take a Class!
All Virtual Offerings
Browse Classes
(Tap Here)

Free Intro to Improv with Ellen Matthews
Check Here for More Classes
(Full, click button above for Wait List information)
Class Days: Tuesday 7pm - 8:30pm ET
Date: Feb 2, 2021
Price:
Free
Class Description
---
It's true! Now's your chance to try out our classes without paying a thing! No experience required AND plus, we add new dates and times every week so there's always something to fit your schedule. Open to all.
---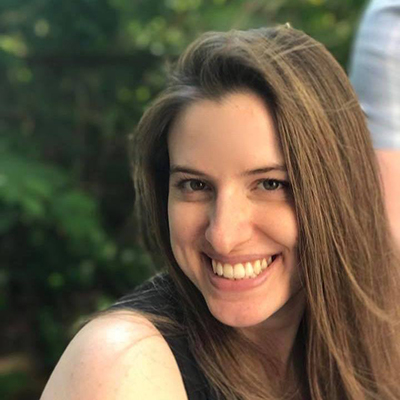 Ellen Matthews started her comedic career back in Kindergarten, while during Playtime she pretended her butt was on fire, and frantically put it out by sitting on a bucket of Legos. The class gave rave reviews, and she's been honing her craft after since.
Ellen focused on sketch comedy while in college at UMass Amherst, but fell in love with improv after moving to New York. She has studied at UCB, the PIT, and eventually found her comedy home at The Magnet Theater, where she has had the privilege of learning from incredibly talented and supportive teachers, mentors, and peers.
You can see Ellen perform with her Megawatt team, She Wolf, every Wednesday; and hear Ellen chatting with people much too loudly, in the Magnet Lounge, most days.
Full Session Schedule
---
Session Schedule*
Feb 2, 2021, 7:00pm - 8:30pm
at Zoom
(Instructor will send info)
Show Schedule*
This class does not include a performance.