x
Take a Class!
All Virtual Offerings
Browse Classes
(Tap Here)

Free Intro to Improv with Rick Andrews
Class Description
---
It's true! Now's your chance to try out our classes without paying a thing! No experience required AND plus, we add new dates and times every week so there's always something to fit your schedule. Open to all.
---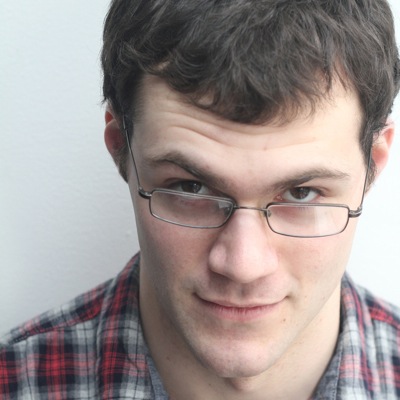 Rick Andrews is a teacher and performer at The Magnet Theater, and has been studying, performing, and teaching improvisation since 1999. He began improvising with Improv Boston, and continued with a stint in Saint Louis, MO. He has been fortunate to learn from many improv greats, including Armando Diaz, Ed Herbstman, Joe Bill, Mark Sutton, Amy Poehler, Ian Roberts, Will Luera, Jill Bernard, and more.
Rick has taught workshops at improv festivals across the country, including the Boston Improv Festival, Baltimore Improv Festival, Black Box Atlanta, and many more. He co-produces Duofest, an annual festival of improv duos in Philly, PA. He has taught improvisation to people as old as 75 and as young as 6, and has done workshops for production companies and zoos alike.
He enjoys running, putting words on pages, thinking about the brain, and he loves improv more than anything.
Full Session Schedule
---
Session Schedule*
Nov 24, 2019, 3:00pm - 5:00pm
at The Magnet Training Center
(22 West 32nd Street, bet. Broadway and 5th Ave., 10th floor)
Show Schedule*
This class does not include a performance.