x
Take a Class!
In-Person & Online Offerings
Browse Classes
(Tap Here)

On-Camera Auditioning for TV and Commercials with T.J. Mannix
Sign up
Class Days: Mondays 7pm - 10pm (in-person)
Begins: Oct 16, 2023
Ends: Dec 11, 2023
Price:
$425
Check below
to see the full schedule for each session, see if your class skips a week for a holiday, and check out the date and time of your class show(s).
Class Description
---
"On-Camera Auditioning for TV and Commercials with T.J. Mannix" is returning to the Magnet. This is the class you have heard about. Whether you are a striking member of SAG-AFTRA, a working non-union actor, or just getting started, now is a great time to learn how to apply your improv skills to commercial auditioning and other on-camera work. Hundreds of improvisors and actors have taken T.J.'s sold-out classes, with many moving on to book commercials and roles in film and TV.
Students will get on camera every week, moving past the fear and into the specifics of what works on camera. That includes what to wear, how to break down a commercial script, how to make choices in the audition room, When to improvise, how to apply feedback from casting directors, and how to follow up with industry professionals. On December 4th, students will participate in a Commercial Industry Night, having in-person mock auditions with commercial industry guests.
---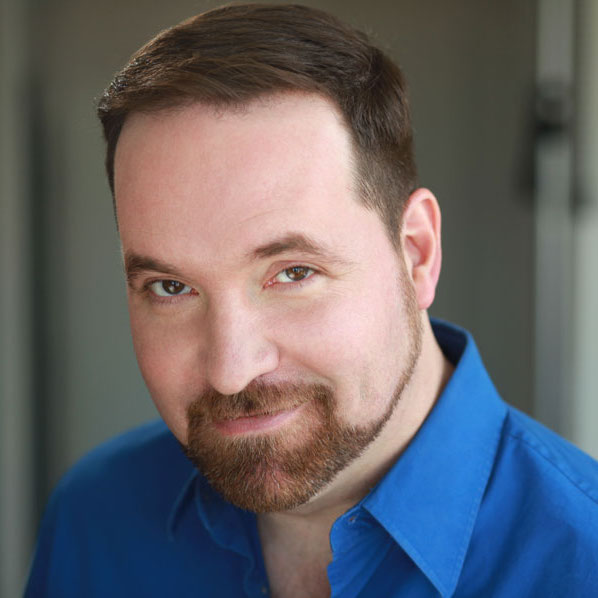 T.J. Mannix has been performing and teaching improv for over 25 years in NYC, across the U.S. and Canada, and worldwide. He got his start studying with Amy Poehler, Matt Walsh, and Armando Diaz. He was on one of the first-ever Harold teams at the UCB, the first Megawatt and Musical Megawatt teams at the Magnet. T.J.has toured several times with the Second City/NCL and was an original cast member of the NY Times approved "BLANK: the Musical" Off-Broadway.

T.J.'s one-man improvised musical, LimboLand, has headlined festivals in Paris, Oslo, Vancouver, NYC, Chicago, San Diego, San Jose, San Francisco, Seattle, Oklahoma City, Kansas City, Omaha, Tampa, Newark, Pittsburgh, Richmond, Providence, Palm Beach, Hartford, Richmond, and more.

He has appeared in more than 85 TV and radio commercials - along with roles on three different versions of "Law and Order." He has has recurring roles on "All My Children", "One Life to Live", "As the World Turns," and on "Late Night with Conan O'Brien. T.J. is the Founder of the 12th annual New York Musical Improv Festival, and teaches at The Circle in the Square Theatre School on Broadway and the Acting for Film and Musical Theater BFA programs at NYFA in NYC. He admits to spending a very dark year working as a Mouseketeer.
Full Session Schedule
---
Session Schedule*
Oct 16, 2023, 7:00pm - 10:00pm
at TBA
(at a studio space TBA in the vicinity of Chelsea, Manhattan)
Oct 23, 2023, 7:00pm - 10:00pm
at TBA
(at a studio space TBA in the vicinity of Chelsea, Manhattan)
Oct 30, 2023, 7:00pm - 10:00pm
at TBA
(at a studio space TBA in the vicinity of Chelsea, Manhattan)
Nov 6, 2023, 7:00pm - 10:00pm
at TBA
(at a studio space TBA in the vicinity of Chelsea, Manhattan)
Nov 13, 2023, 7:00pm - 10:00pm
at TBA
(at a studio space TBA in the vicinity of Chelsea, Manhattan)
Nov 20, 2023, 7:00pm - 10:00pm
at TBA
(at a studio space TBA in the vicinity of Chelsea, Manhattan)
Nov 27, 2023, 7:00pm - 10:00pm
at TBA
(at a studio space TBA in the vicinity of Chelsea, Manhattan)
Dec 4, 2023, 7:00pm - 10:00pm
at TBA
(at a studio space TBA in the vicinity of Chelsea, Manhattan)
Dec 11, 2023, 7:00pm - 10:00pm
at TBA
(at a studio space TBA in the vicinity of Chelsea, Manhattan)
This class does not have a show/performance