IT'S TIME FOR… MAGNET MADNESS!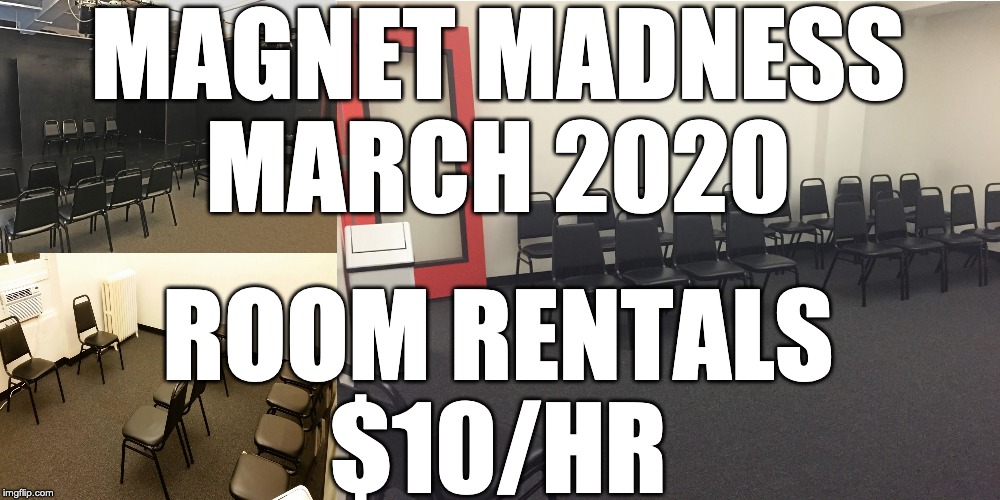 Opportunities, Training Center Sunday March 1, 2020, 8:55pm - by seantaylor
---
For the month of March ALL ROOMS at the Magnet Training Center will be $10.00 an hour.Please note this offer is ONLY VALID for room bookings between March 1st- March 31st. All rooms. All times. All $10.00.
Book your March rehearsal space NOW!
To Book a room you can...
*BOOK ONLINE
*email rentals@magnettheater.com
*call 212 244 2400
Click Here for more INFORMATION
Click HERE to see PHOTOS of rooms and dimensions