ATTN: Diversity Scholarship Applicants…
Classes, Opportunities, Training Center Tuesday January 28, 2020, 12:16am - by seantaylor
---
MARK YOUR CALENDARS!!!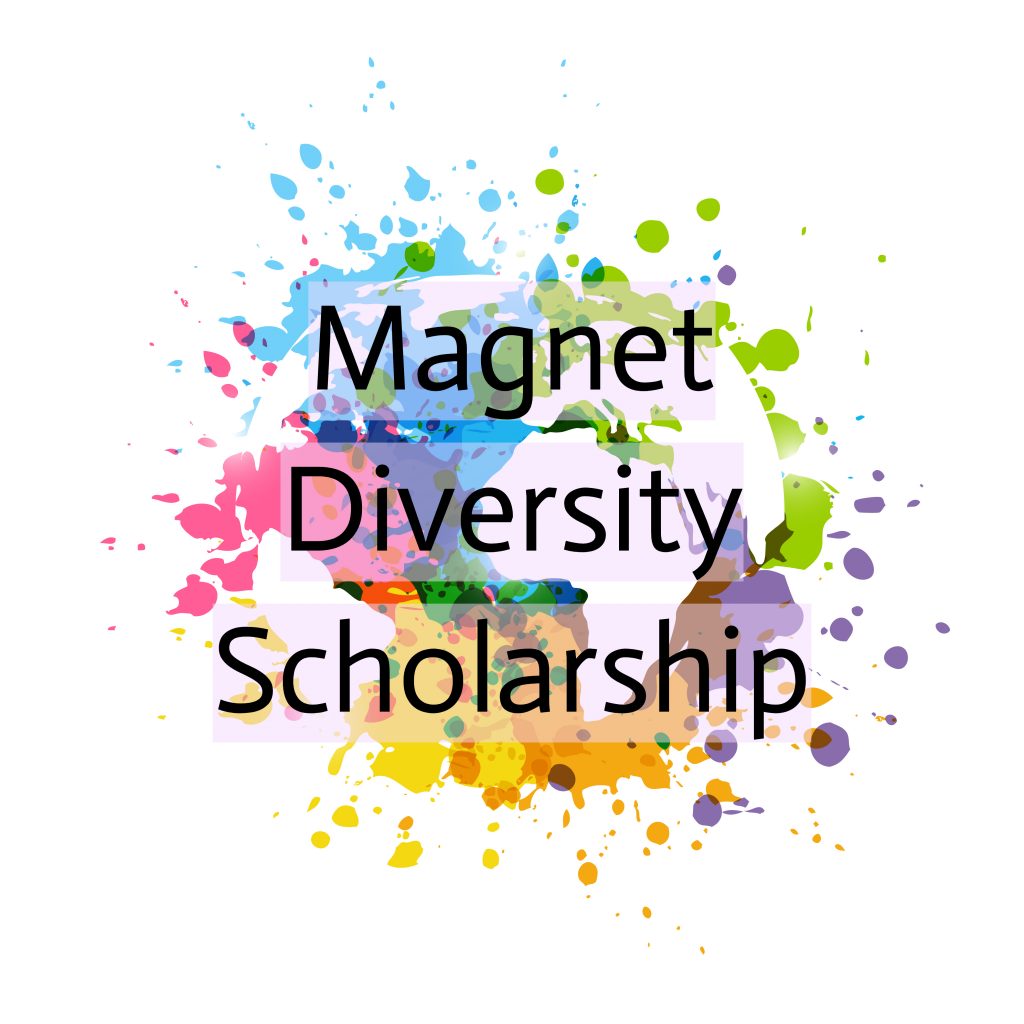 Applications open SATURDAY FEBRUARY 1st for the 2020 Magnet Diversity Scholarships. An info session will be held on THURSDAY FEBRUARY 6th from 5PM-7PM at Magnet Theater, with a Q&A from 5PM-6PM and a Diversity Jam from 6PM-7PM.
Magnet Theater is pleased to announce that applications open on SATURDAY FEBRUARY 1st for the 2020 Magnet Diversity Scholarships. The goal of the scholarships is to create opportunities for people to study improv so that the Magnet population more accurately reflects the city we live in, both on stage and in the classroom.
Those selected will receive 6 classes that can be used towards Improv, Musical Improv and/or Sketch Writing (please note at this time, electives are not included with the scholarship). Due to the limited number of full scholarships and the expected number of applicants, applications will be competitive. We encourage applicants who were not awarded a scholarship last year to re-apply.
The Magnet Diversity Scholarship Program is aimed at increasing our diversity of race, ethnicity, gender identity, sexual orientation, disability, and age. Students of all experience levels are encouraged to apply as the scholarships are open to those who have never studied at Magnet, as well as to those who have partially completed the program. Up to $30,000 worth of scholarships will be awarded at the conclusion of the selection process.
Applications are now open and can be filled out by clicking here. The application includes general information, and some short essay questions.
2020 SCHOLARSHIP TIMELINE:
Applications open Saturday, February 1st.  Click here to apply!
Applications are due Monday, February 24th, by midnight.
There will be a casual Info Session at Magnet Theater on Thursday, February 6th from 5pm – 7pm, open to all. Prospective applicants are encouraged to attend to meet with current Magnet performers and Diversity Scholars. There will be a Q&A session from 5pm - 6pm followed by the Diversity Jam from 6pm - 7pm for those interested to improvise on stage.
Interviews, for those selected, will take place Wednesday, March 11th through Sunday, March 15th. Please note that not all applicants will be selected for an interview, however, everyone will be informed whether or not they will receive an interview by Tuesday, March 10th.
The new class of Diversity Scholars will be notified by Wednesday, March 25th.
For any questions, please email DiversityScholars@magnettheater.com.
Here's the link just one more time: 
https://goo.gl/forms/qmQX2w6eL3GTInUu1
Sincerely,
Sarita Ekya
2020 Diversity Scholarship Coordinator