Getting to Know: Jason Farr
Getting To Know Monday January 21, 2019, 10:00am - by Magnet Theater
---
Welcome to Magnet's "Getting To Know" series! We're using our blog to highlight our fabulous performers and writers and we can't wait for you to meet them. Want to see them all? Click here.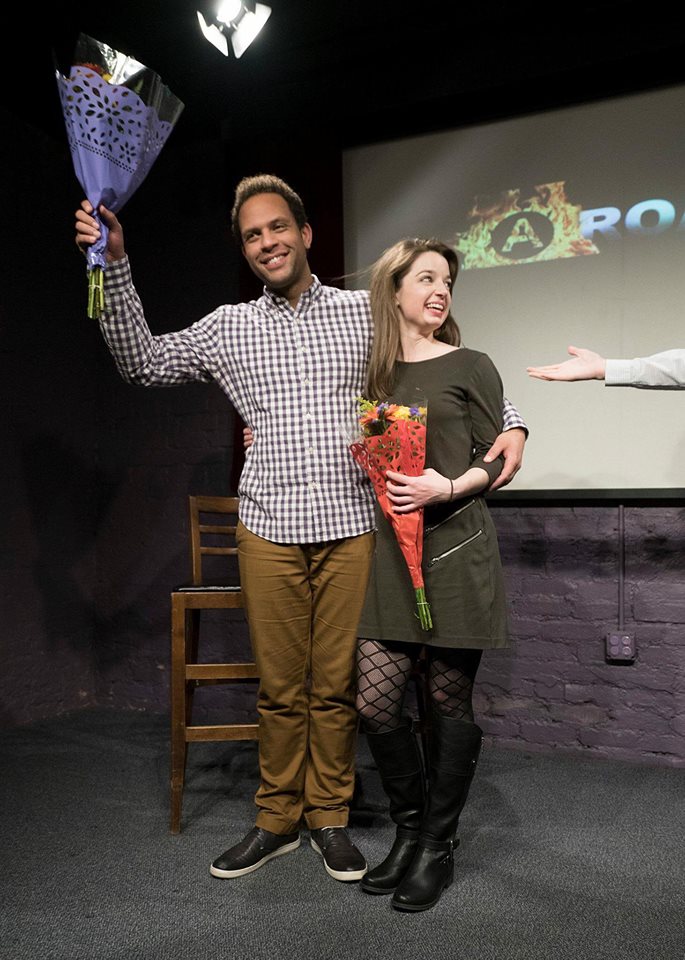 What's your name?
Which team or show are you on?
Where are you from?
Upstate of South Carolina.
How did you get into improv/sketch comedy?
I took an improv class in college that ended up being a bit uninspiring. Years later I saw Assssscat (Thanks, Netflix!) and was very inspired! I was doing stand up in Greenville, SC when the improv theater Alchemy Comedy came along. They were doing the Armando just like Asssscat (is that enough s's?), so I knew I wanted to be a part of the theater. Alchemy was also very inspiring and encouraging for me. I wouldn't be here without them!
How long have you been performing/writing?
My dad would say my whole life and while I was in the Wackadoo Zoo school play in 2nd grade and have been acting since 2006, I consider 2009 to be my comedy beginning. I've been writing off and on for 20 years, I guess? Who cares. That Wackadoo Zoo, though, right?
Who in all the world would be your ideal scene or writing partner?
Oof. Tough question because SO MANY! Conan? Tina Fey? Lin-Manuel? Rick Andrews? Chet Siegel? Maya Rudolph? I'm lucky because Justina Sparling is already a scene partner of mine.
Who would you most like to impersonate or write for?
I already impersonate Seinfeld, but I would most like to write for Conan. If I could make him laugh I'd be pretty good at writing.
What makes you laugh the hardest?
Dang! Burning questions! I've watched the first 5 seasons of Scrubs a million times and yet still laugh super hard at it. EAGLE!
Describe the soundtrack to your life!
Heavy on the Prince, a dose of songs expressing being what I really want to be, a surprising amount of John Mayer songs, and Bold as Love by Jimi Hendrix with a tasty groove throughout. I've tinkered with this playlist for 15 years.
What's something you'd ask when meeting someone for the first time?
What's your name again?
Where can we find you on a Saturday night?

If there's a new SNL, I'm home watching it. I'm that nerd.
What's the best cartoon character and why?
SNOOPY! Because, well, he's Snoopy! But also, he's a triple threat. He's a writer, a dancer, and he can drive. Have you seen "Bon Voyage, Charlie Brown?" Snoopy drives the kids around. Not only is he a dog who can drive, but can also navigate roads in a foreign country. That is impressive!
You can catch Jason and Sweetheart every Wednesday at Megawatt!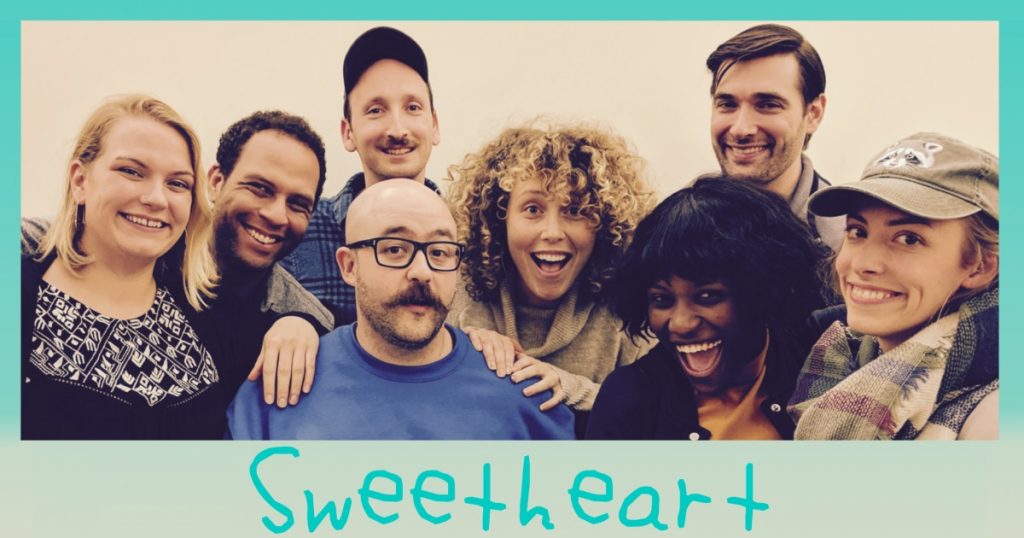 Tags:
comedy
,
comedy nyc
,
Improv
,
improv theater
,
jason farr
,
magnet
,
magnet theater
,
megawatt
,
nyc
,
nyc comedy
,
snoopy
,
sweetheart