Getting to Know: Curry Whitmire
Getting To Know Thursday December 6, 2018, 10:00am - by Magnet Theater
---
Welcome to Magnet's "Getting To Know" series! We're using our blog to highlight our fabulous performers and writers and we can't wait for you to meet them. Want to see them all? Click here.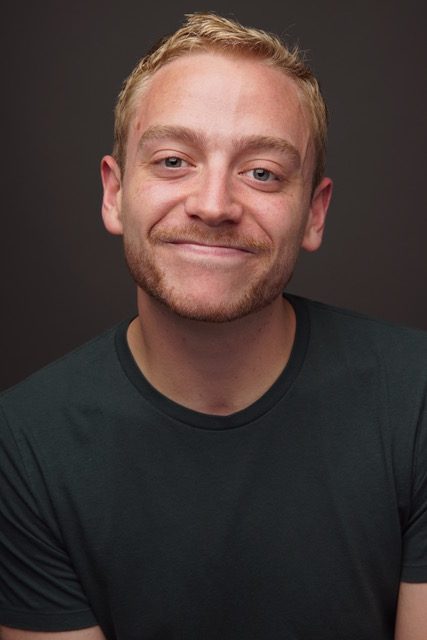 What's your name?
Which team or show are you on?
Where are you from?
Sherman, TX.
How did you get into improv/sketch comedy?
Forever and ever amen I've been all about performing and making people laugh, but it wasn't until college that I sneezed a little bit of improv out with a team called Bison Bison. We weren't very good but we really liked out team name! When I moved to the city seven years ago I took a series of classes at UCB but my focus was primarily on auditioning for scripted shows. Skip ahead a few years,  I'm working at the Children's Museum of the Arts and my friend/coworker, Annie Moor, keeps telling me about musical improv and encouraging me to give it a shot. Finally I signed up for her class and fell in love with it and everyone in the Magnet community. I've been playing with Kittyhawk for almost two years now and I'm so so so incredibly thankful for them!
How long have you been performing/writing?
I've been performing since childhood. Whether that be on a stage, in any gathering of people, or in the mirror--it doesn't stop. Send help.
Who in all the world would be your ideal scene or writing partner?
Carol Burnett. Does anyone know her? She's 85, there's still time.
Who would you most like to impersonate or write for?
I wish I could impersonate Sam Elliot but that mostly stems from my desire to have a lower speaking voice.
What makes you laugh the hardest?
Seeing people's scared faces? That sounds murderous! I've always loved jumping out and scaring people and it never fails to disappoint. Please tell me if you have a heart condition.
Describe the soundtrack to your life!
My soundtrack would alternate between all the best bops and nature sounds. I don't know if that's reflective of my actual life but we're all searching for balance, right?
What's something you'd ask when meeting someone for the first time?
What's your biggest regret?
Where can we find you on a Saturday night?
I'm a homebody so unless it's your birthday or you have a show I feel obligated to come to, I'm probably at home playing Mario Party with my boyfriend and roommates. Maybe I cooked, but I probably got lazy and ordered Seamless.
In the movie version of your life, who plays you?
Ariana Grande.
-------------------------------------------------------------------------------------------------------------
You can catch Curry and Kittyhawk every Tuesday night on Musical Megawatt!