Q&A: Love Stories with Ari Miller & Bryan Berlin
Interviews Tuesday June 19, 2018, 10:04am - by admin
---
Ah, love. The greatest and worst romcoms of all time have pondered it, from You've Got Mail to Crazy Stupid Love and, yes, even 27 Dresses. For all you shippers out there, Ari Miller and Bryan Berlin are here to assuage your yearnings, longings and meaningful glances with their new show Love Stories, on Monday June 25 at 9. It may not be February 14, but Ari and Bryan are here to meditate on the meaning of l-o-v-e with us.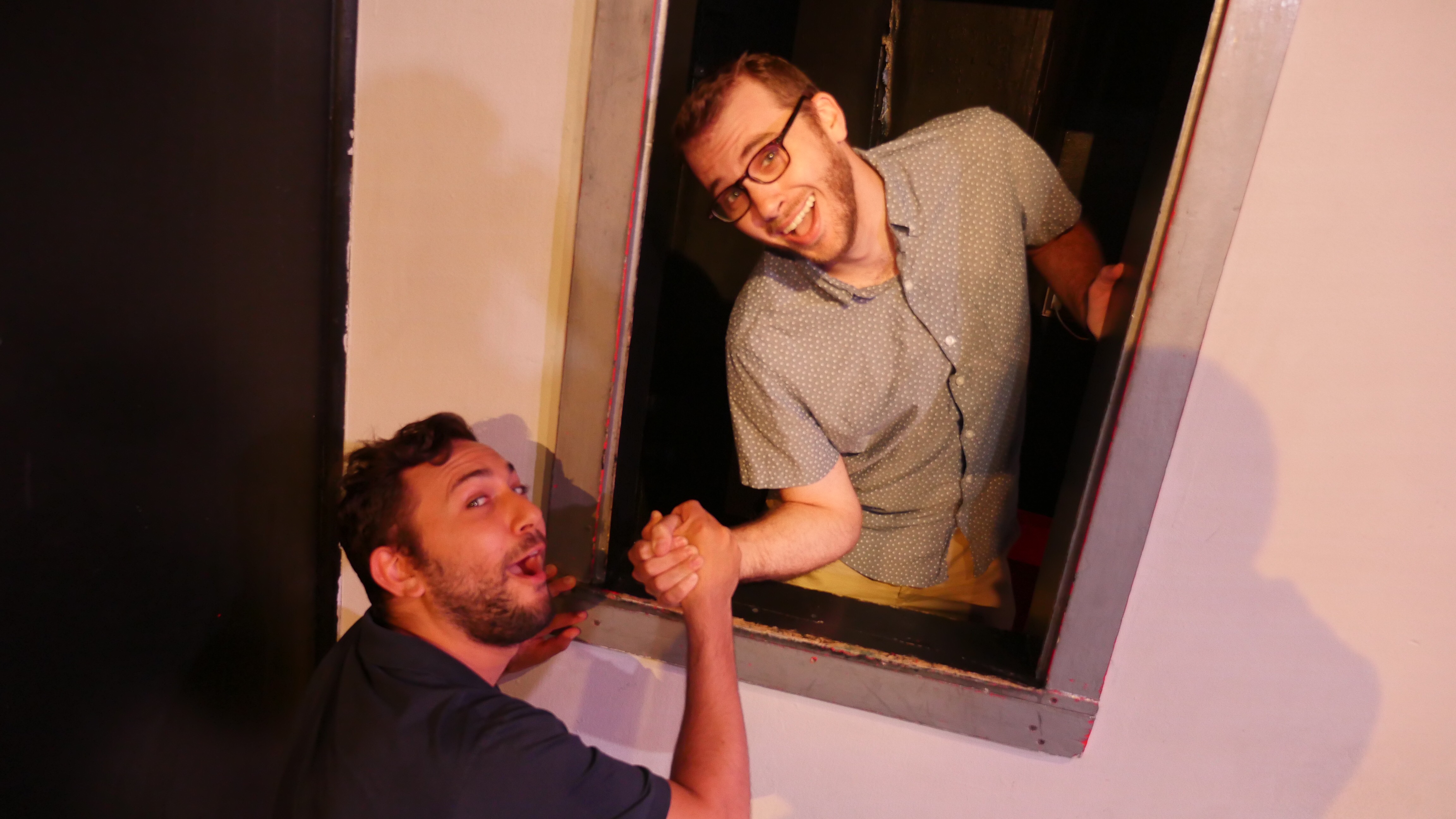 Why make a show about love stories?
After years of Ari and Bryan going through your classic will they or won't they do a show together trope, Ari finally held a boombox outside of Bryan's window and said "I'm just a boy, standing in front of another boy, asking him to do a show together. So Bryan said yes and it felt natural to make it about love. But we are also two people who both greatly love stories, and we wanted a night to celebrate them in all their different forms.
Did the ghost of Nora Ephron…ghostwrite this show?
We've been sending Nora e-mails back and forth for many months now. Although at first we didn't know it was her and it was awkward because the huge rom com retail chain we run was going to put her indie rom com out of business. So unfortunately she's not helping out with the show, but we do have a few talented writers and storytellers who are going to be contributing!
Your show features animation! Tell us a little about that.
Ari spent 11 years and $250,000.00 learning traditional animation and cartoon theory in MIT's controversial "not engineering" department. Then he found a 5 dollar stop motion app and he used that to make an animated backdrop for his stories. Basically, as we read the stories there will be moving illustrations behind the performers. Like a picture book but by all dead and lifeless! Ugh! Lame! Still paintings suck! There will also be special guests reading for some of the characters and while we don't want you give anything away, one of the guests will be Ashley Glicken.
You don't have to give it away, but what's your favorite story in the show?
Well we already gave away the story of how we met, but if you come to the show you may be able to see it played out over 3 acts with the final scene of us kissing in the rain. But we're both excited to have some of our talented friends share some of their stories about love and loving stories in this show.
Fall in or out of love with Love Stories, Monday June 25 at 9!