Q&A: Results May Vary with Desmond Thorne
Interviews Tuesday June 5, 2018, 10:00am - by admin
---
If you're asking yourself, where's a good show for a gambler, a risk-taker, someone who knows when to hold 'em and knows when to fold 'em, whose boots are made for walkin' and that's just what they'll do, look no further than Results May Vary, Saturday June 9 & 16 at 6! After all, the only constant in life is change. Desmond Thorne is here to help us get comfortable living in the uncertainty of it all!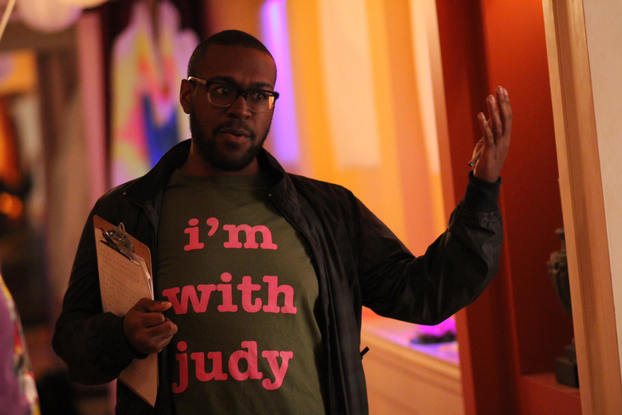 Tell us about your show!
The show features a mix of performers with a sketch comedy background, and some with a theater background. It's about half and half! I did this because I want to see how the worlds of sketch and theater can meld together in terms of writing and in terms of performance. I think two things that can really take a sketch show to the next level are specificity of environment and specificity of performance! I believe this special group of people can achieve both!
According to the 'recipe' for the show, we can expect political satire, puns, and musical panache--anything else?
Along with these other elements in the "recipe", you can expect to see a lot of Blackout sketches! I think Blackouts can really amp up the energy of the show and our writers wrote some really excellent ones! I also love to play with visual and auditory comedy in sketch shows, so expect to see and hear some of that!
Okay, we know they may vary, but what sort of results can be expected?
Whatever the results may be, they will be fun and high energy! Along with seeing how much theater we can get into a sketch show, I'd love to see if we can never drop the ball and keep the energy super high and fun for the entire 30 mins of the show!
How much of an influence did the Sketch Directing Lab have on the final product?
The Sketch Directing Lab greatly influenced the final product of the show. We were shown sketch shows from Second City in Chicago, and many of their ideas on how to approach a sketch show go along with my theatrical instincts that I've gathered since high school. The Lab also gave me and everyone else in the class a freedom of voice that I don't think we get to experience very often, which leads to a lot of experimentation that you don't usually see on the NYC comedy stage!
---
Roll the dice at Results May Vary, Saturday June 9 & 16 at 6:00 on the Magnet stage!