Apply for the Fall 2016 Round of Conservatory Circuit!
Conservatory, The Circuit Monday October 10, 2016, 3:11pm - by Magnet Theater
---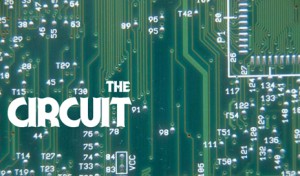 The Magnet is super-psyched to announce that the latest season of Conservatory Circuit is now open for applications! What is Conservatory Circuit, you ask? Why, it's just like the regular Circuit, except it's open only to students who have been accepted into Magnet's Conservatory program (Level 5 and above). It's an awesome way to work weekly with an ensemble and coach as well as get more reps under your belt. We highly recommend it!
KEY DATES:
Application deadline: Saturday, October 15th at noon
Team announcements: Tuesday, October 18th
Shows: Fridays at 10pm; November 4th through December 16th at the Magnet Training Center Studio
What are you waiting for? Check out the details and apply now!
Questions, thoughts, comments, or concerns can be directed to circuit@magnettheater.com.