Meet Your Summer 2015 Circuit Ensembles!
Improv, Musical Improv, The Circuit Tuesday July 21, 2015, 6:30am - by Magnet Theater
---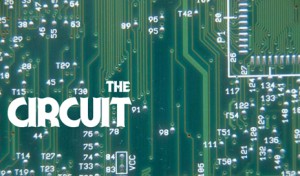 We're pleased to announce the newest ensembles for the Summer 2015 round of The Circuit! Shows will be every Friday at 10:30pm, beginning Friday, July 24th at the Magnet Training Center (22 W 32nd St., 10th Floor). Congrats everyone!
Team: Jerry
Ashley Glicken
Nicholas Piccola
Osvaldo Andreaus
Will Cheng
Melissa Sales
Melissa Welch
Melissa Ragsdale
Peter Edmondson
Coach: Jesse Acini
Team: Elaine
Dennis Feitosa
Noel Hunter
Christopher De La Cruz
Siva shankar pemmasani
Peter Getz
Trixze Smith
Danya Katok
Heather Ross
Coach: Matthew Sellitti
Team: George
Erin Nebel
Johnathan Ross
Kevin Mc Inerney
Chris Lombardi
Adam Gorsline
Nicole Edine
Kayleigh Reichman
Heather Harrison
Coach: Charlie Nicholson
Team: Kramer
Amy Charowsky
Andrew Cornelius
Annmarie Cullen
Adam Keller
Jesse Kruger
Alisa Ledyard
Coach: Alex Tracy
This is going to be another great round—come out and enjoy these FREE shows!