#39: You Are Not Alone
Magnet Theater Podcast Wednesday April 8, 2015, 7:00am - by Magnet Theater
---
Join us on this week's episode to hear from Aaron Gold and Grant Goldberg, creators and hosts of You Are Not Alone: An Uplifting Show About Depression. Host Louis Kornfeld asks our two golden boys about their show and how something so connected to depression can be funny. The show, which features essays on depression and improv inspired by them, always maintains a comedic sensibility despite its heavier themes. The hosts are quick to remind us that although "depression" is in the title, so is "uplifting." Our guests talk about dealing with the private shame of depression versus the the public display of it and how guilt can play a major role in one's process. Hear Louis expound upon his notion that we as a species are becoming so aware that we're fragmenting into individual sectors and that improv can help us bridge some of those gaps. If you like the blending of comedy and psychology, or want to hear what's next in store for humanity, tune in!
Subscribe to the Magnet Theater Podcast via iTunes and Stitcher.
Or simply enjoy Episode #39 below via SoundCloud.
[soundcloud url="https://api.soundcloud.com/tracks/199565199" params="color=ff5500&auto_play=false&show_artwork=true&show_playcount=true&show_comments=true" width="100%" height="81" iframe="false" /]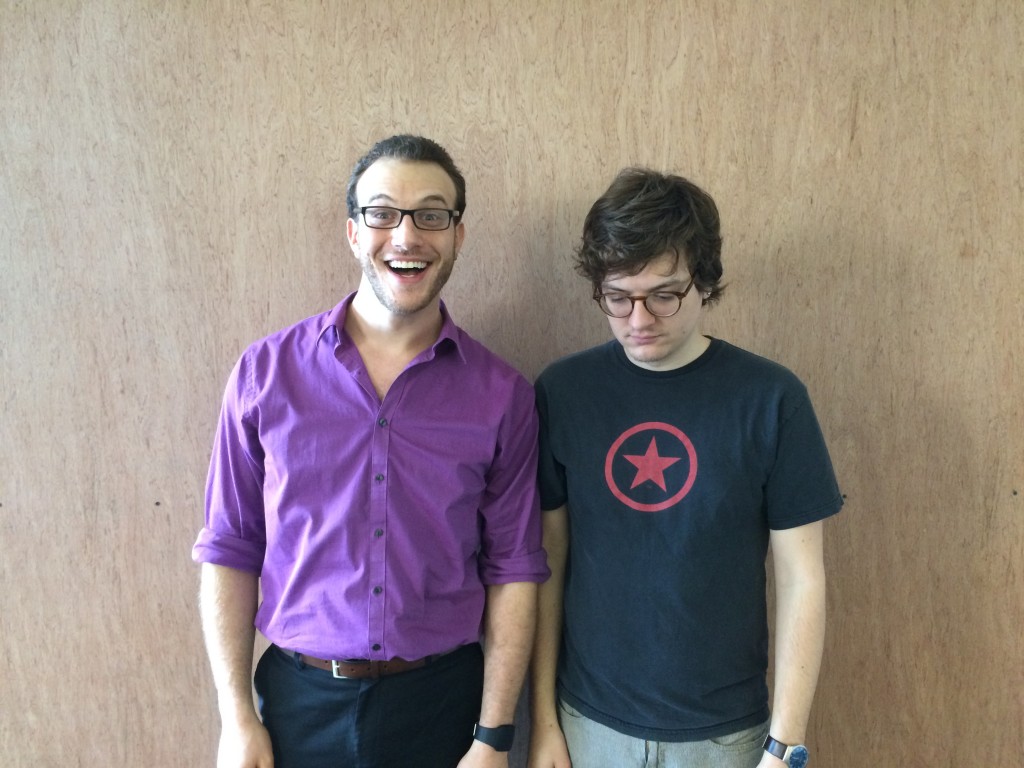 Tags:
Aaron Gold
,
comedy
,
depression
,
essayists
,
essays
,
grant goldberg
,
Grant Michael Goldberg
,
Improv
,
improvisation
,
interview
,
Louis Kornfeld
,
magnet
,
magnet theater
,
magnet theater podcast
,
magnet training center
,
new york
,
new york city
,
nyc
,
podcast
,
psychology
,
the future
,
uplifting
,
YANA
,
You Are Not Alone