New Circuit Teams Announced!
Improv, The Circuit Monday January 5, 2015, 2:20pm - by Magnet Theater
---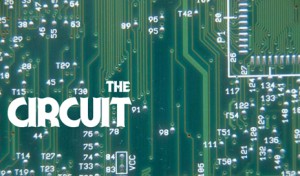 The Magnet Theater is pleased to announce the new Circuit Winter 2015 season, debuting next Friday, January 16th at 10:30pm at the Magnet Theater Training Center.
The teams are:
Winter
Austin Kuras
Cynthia Restrepo
Daniel Lisle
Lorina Ladrillono
Kabir Rao
Maggie Lalley
Eric Tang
Jenny Hochberg
Coach: Matthew Sellitti
Macaulay
Michael McFadden
Annemarie Cullen
Joy Passey
Joanne Maurno
Sean Kehoe
Allie Trimboli
Jeffrey Hsin
Sammy Liu
Coach: Shawn Wickens
Abernathy
Justin Zaun
Nat Trammell
Ryan McVerry
Irene Lacis
Brigid Moynahan
Elias Colombotos
Onyi Nwosu
Sarah Rebar
Coach: Phoebe Tyers
Corcoran
James Roberts
Jess Wyant
James Coniglio
Leslie Gail
Jacob Mahoney
Joe Croson
Sarah Bush
Annie Howard
Coach: Noel Dinneen
This is going to be a great round -- come out and enjoy these FREE shows every Friday at 10:30pm!