New Circuit Teams Announced!
Improv Thursday July 10, 2014, 12:10am - by Magnet Theater
---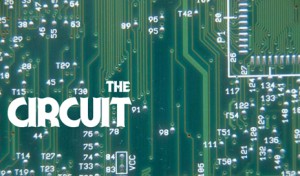 Greetings Magnet Community!
We're pleased to announce the Summer 2014 round of The Circuit! Shows start Friday, July 11 and continue Fridays through August 22 (except July 18), at 10:30PM.
The teams are:
Team: Gyre
Coach: Andy Moskowitz
Tim Canty
Suerynn Lee
Marie Latagan
Charles Nicholson
Eleanor Lewis
Aidan Baker
Sarah Ransohoff
Ben Raha
Team: Gimble
Coach: Sebastian Conelli
Binu Paulose
Anthony Apodaca
Cat Migliaccio
Anne Barschall
Grant Goldberg
Anna Neu
Matthew Pohlman
Susan Louise O'Connor
Musical Team: Wabe
Coach: Tom Dunlap
Eric Brodie
William Keane
Carolyn Malfa
Leif Oleson-Cormack
Lauren Stripling
Laura Weinblatt
All shows are at the Magnet Studio Theater (Training Center), 259 W 30th St., 2nd Floor. The support of the entire community is important for these shows so come out to see these shows!