You are purchasing tickets for:

(Virtual) Maaaad Late: The Improvised Late Night Show with Chris De La Cruz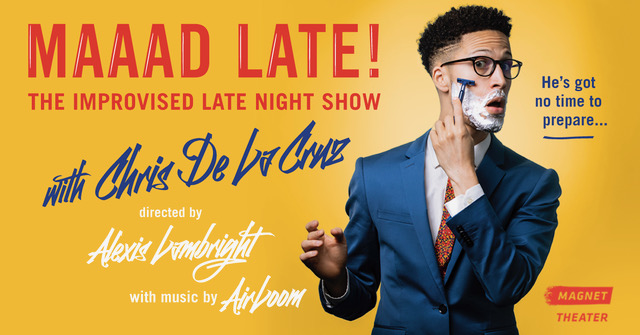 Price
$12
($12 per ticket)
---
Sold Out!
Unfortunately online tickets for this show have sold out. But Wait! You may be able to get in via the stand-by line by showing up at the theater!