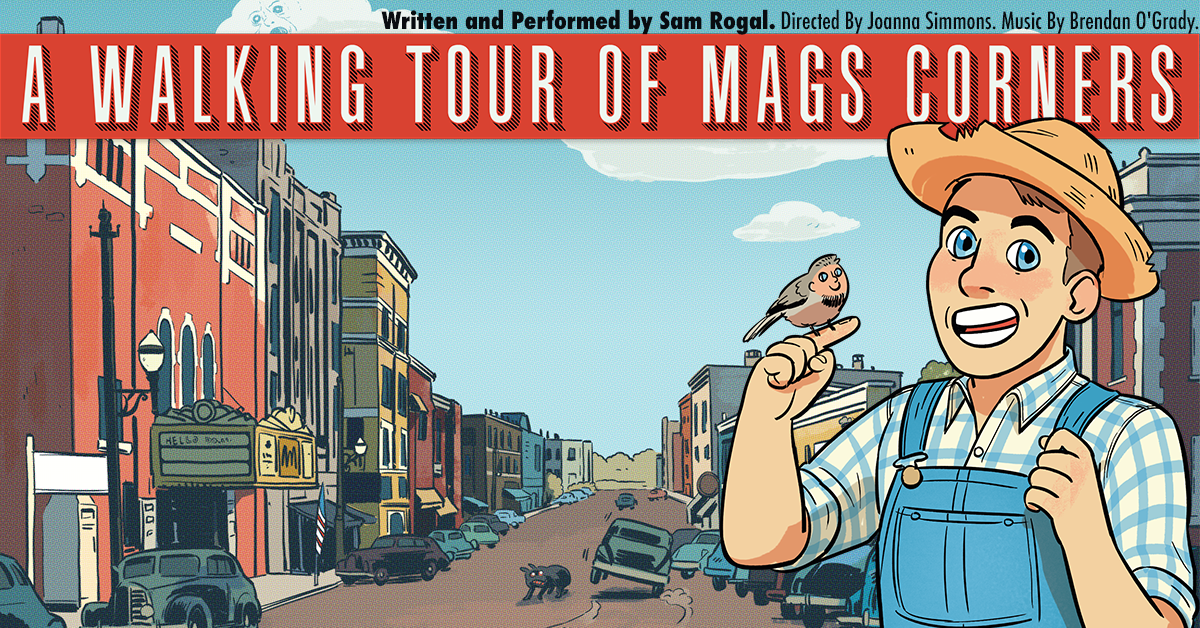 About the Show
Welcome to Mags Corners, a small town with a big heart! Join Farmer Tom as he guides you through the historic sites of Mags Corners. You'll meet the Mayor, swim the mighty and deadly Hoosic River, and so much more! Yes, Mags Corners is a magical place, and it is in no way harboring unspeakable secrets, we swear!
Written and Performed by Sam Rogal
Directed By Joanna Simmons


Magnet Theater
254 West 29th St.
New York
NY
10001
Performers