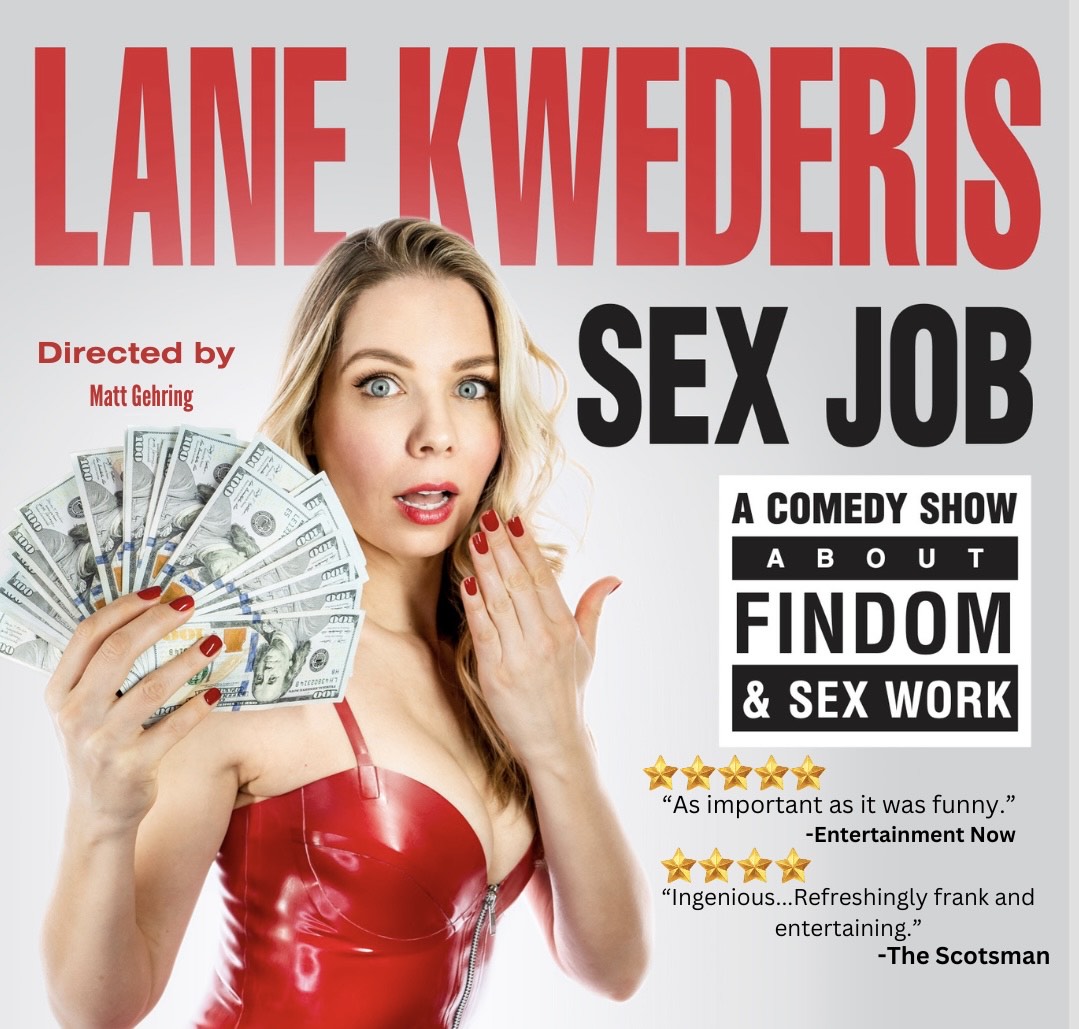 About the Show
What happens when you moonlight as a comedian, but your dayjob is sex work?
Welcome to Sex Job! This show gives you an inside look into the life of a financial dominatrix. How does it work? What even is financial domination!? Learn the in's and out's of what it's like to be a sex worker: the good, the bad, and the shockingly hilarious. You will walk out of this show feeling uplifted, empowered, and like an expert on kinks you didn't even know existed**
**Flash photography, video and the judging of a sex worker is prohibited
Written and performed by Lane Kwederis. Directed by Matt Gehring.


Magnet Theater
254 West 29th St.
New York
NY
10001
Tickets
Sex Job
Mon Dec 11th, 2023 8:30pm - $10