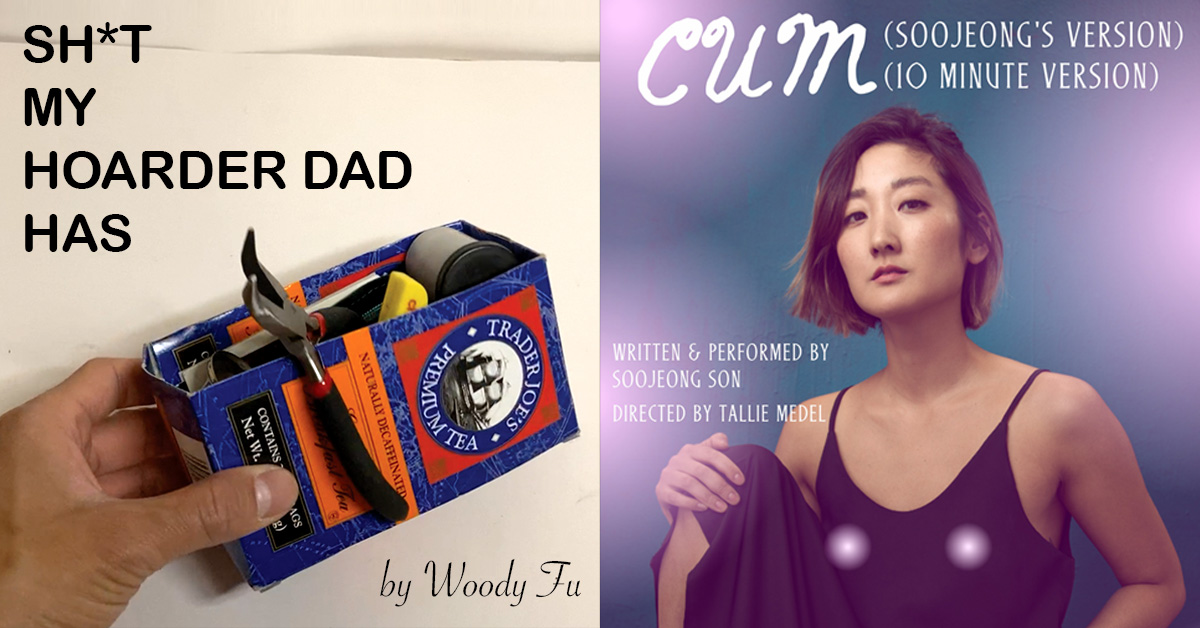 About the Show
2 brand new solo shows!
• SH*T MY HOARDER DAD HAS
This is a show about Woody's dad, his hoarding, and their relationship. You'll be taken on a tour of the myriad containers of garbage his dad refuses to throw away. Along the way, you'll find out about Woody's family, and the answer to the question: is this an Asian thing, or is his dad uniquely weird? Directed by Joanna Simmons
• CUM (SOOJEONG'S VERSION) (10 MINUTE VERSION)
Quadruple threat Soojeong Son explores cum, Taylor Swift, and a date that has been haunting her for at least a lifetime, in her globally anticipated solo show.


Magnet Theater
254 West 29th St.
New York
NY
10001