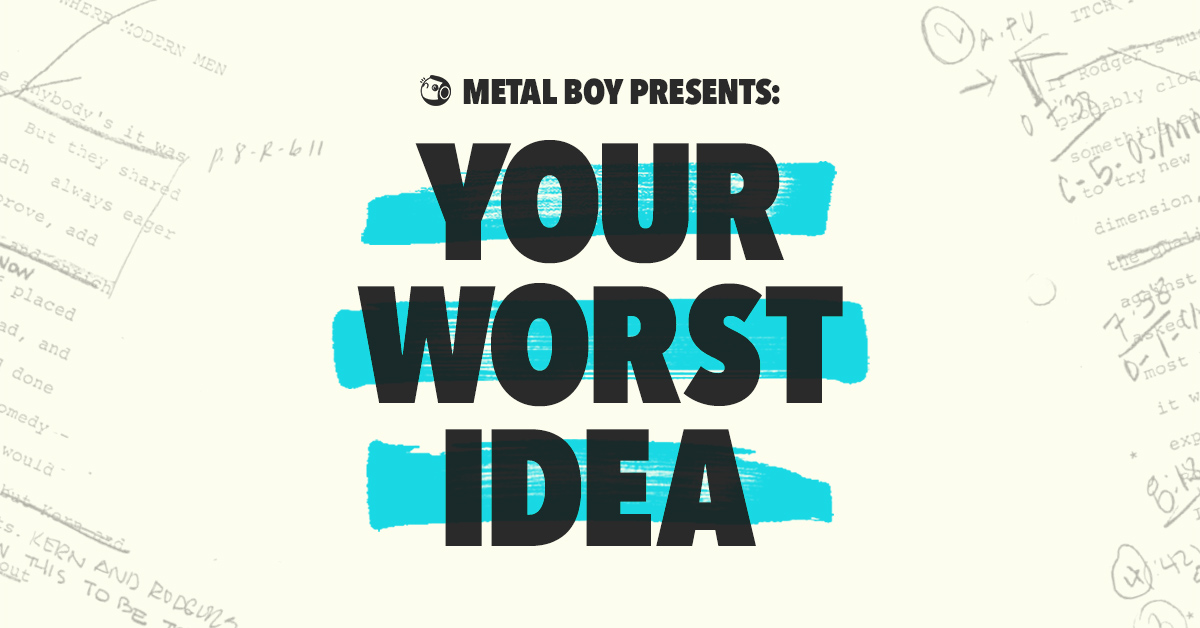 About the Show
Behind every great idea, there are 50 other terrible ones that came first. Your Worst Idea takes the garbage, shines it up, and gives it a second chance. Each show, we'll invite a guest to offer up a never-before-seen work of art (a poem from 7th grade! A terrible sketch! Pages from a diary!). Metal Boy will perform a live reading, then like a phoenix, spin comedy gold from its ashes.
The cast of Your Worst Idea includes comedy vets from all over NYC—credits include: Search Party (HBO), Birdgirl and The Venture Bros. (Adult Swim), the Rude Tales of Magic podcast, Baby Wants Candy, Reductress, The Truth podcast, Story Pirates, Improv Everywhere, and UCB Comedy.
They also once performed an improv show before a free screening of a Zack Galifiankis movie.


Magnet Theater
254 West 29th St.
New York
NY
10001