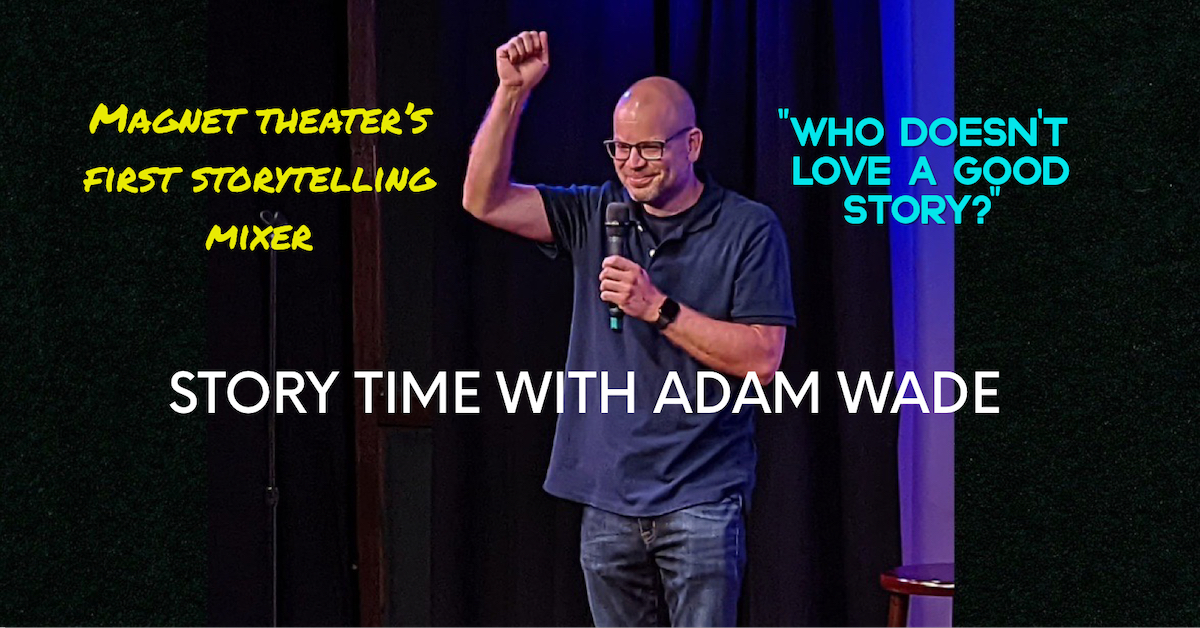 About the Show
It's "Story Time with Adam Wade"! Come in, sign up, and get the chance to tell a three minute story! Here's the twist...your story will be based on a suggestion given on the spot! Take what we give you and put your own personal spin on it. The gentle warning buzzer at two and a half minutes will tell you it's time to wrap it up.
Test out your storytelling skills, or if you're new at this and want to try it out, this is the supportive and fun space to do it! Open to everyone, or if you just want to watch, well who doesn't love a good story!
Adam Wade has taught storytelling at the Magnet Theater since 2010 (to over 2,500 students), he's a 20-time Moth Story Slam winner, and his unique audio memoir, You Ought to Know Adam Wade, produced by Audible, was the #1 Best Selling new release in the Performing Arts category on both Audible and Amazon.


Magnet Theater
254 West 29th St.
New York
NY
10001