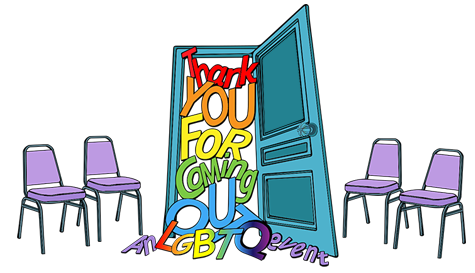 About the Show
Thank You For Coming Out is a fabulously funny improv show that features two different coming out stories each followed by an improv set (one musical). The stories you hear and the scenes you see are heartfelt, sometimes heart-wrenching, vulnerable, hilarious, fun, loving and supportive. We have a rotating cast of LGBTQ improvisers of all levels from all over New York City! Our actors range from newbies to Broadway sensations!
This show is such a treat! Join us, won't you?
Hosted by Dubbs Weinblatt
Website: http://www.thankyouforcomingout.com/
Facebook page: TYFCO FB
Twitter: @TYFCOofficial


Magnet Theater
254 West 29th St.
New York
NY
10001
Performers